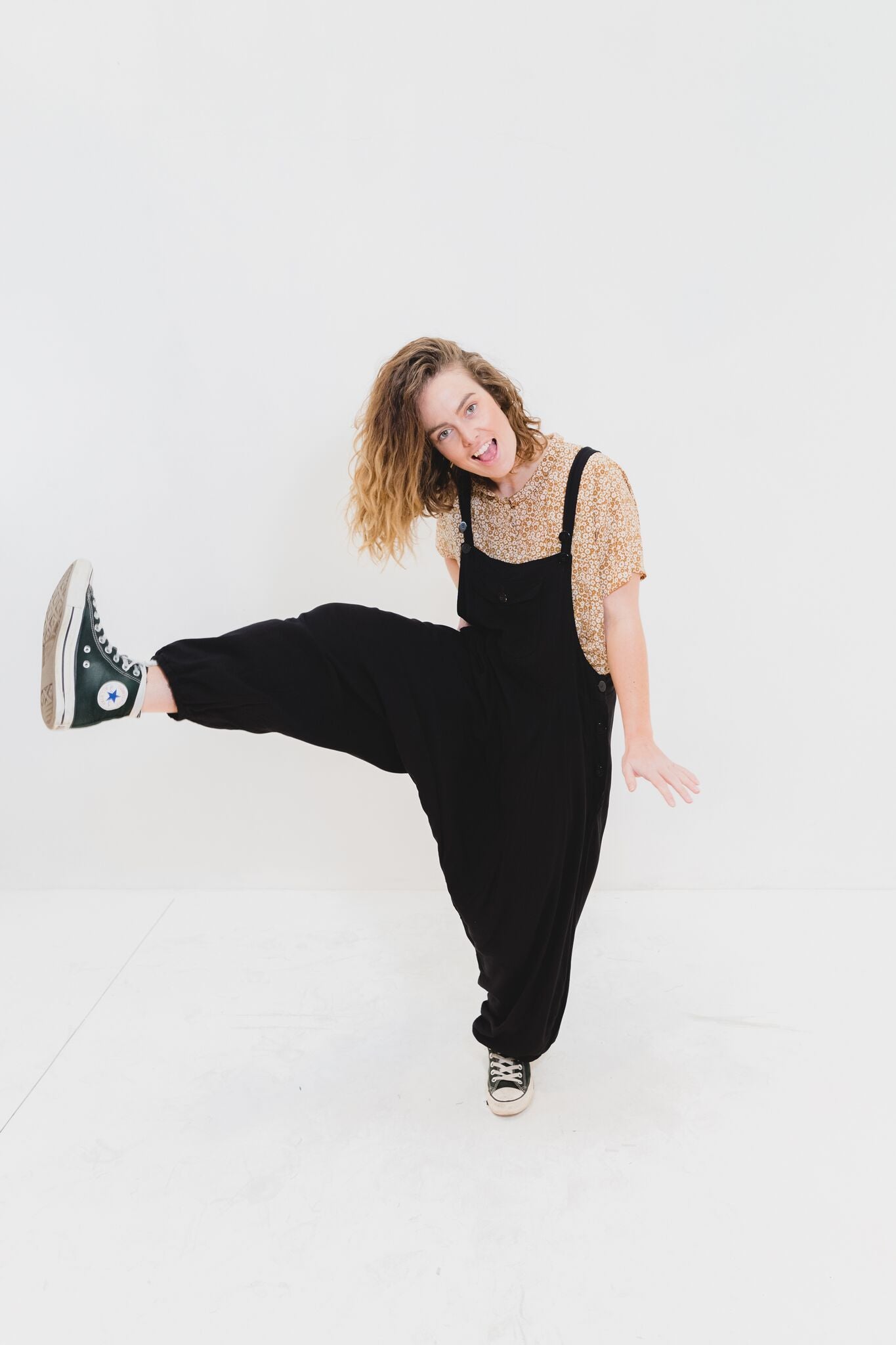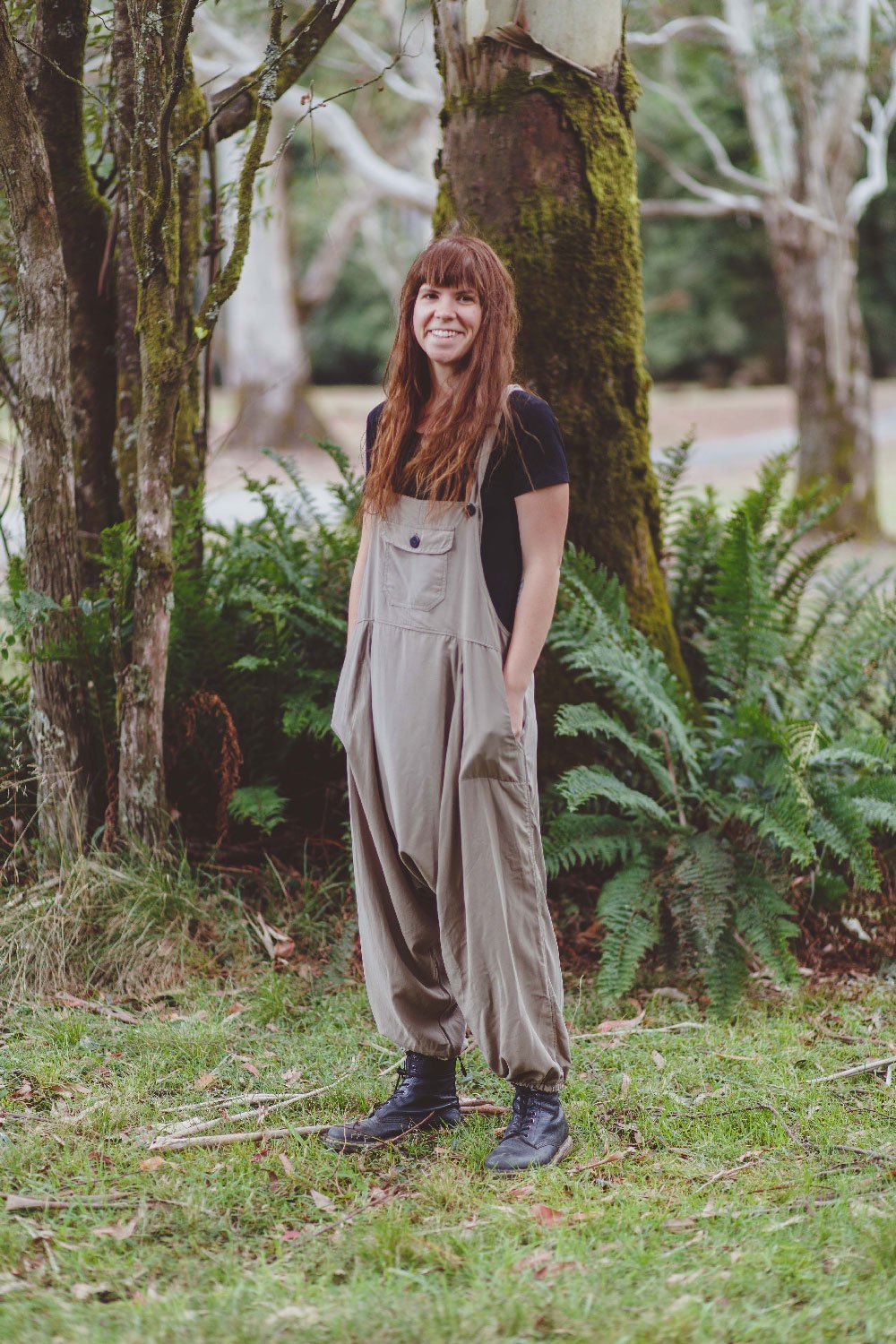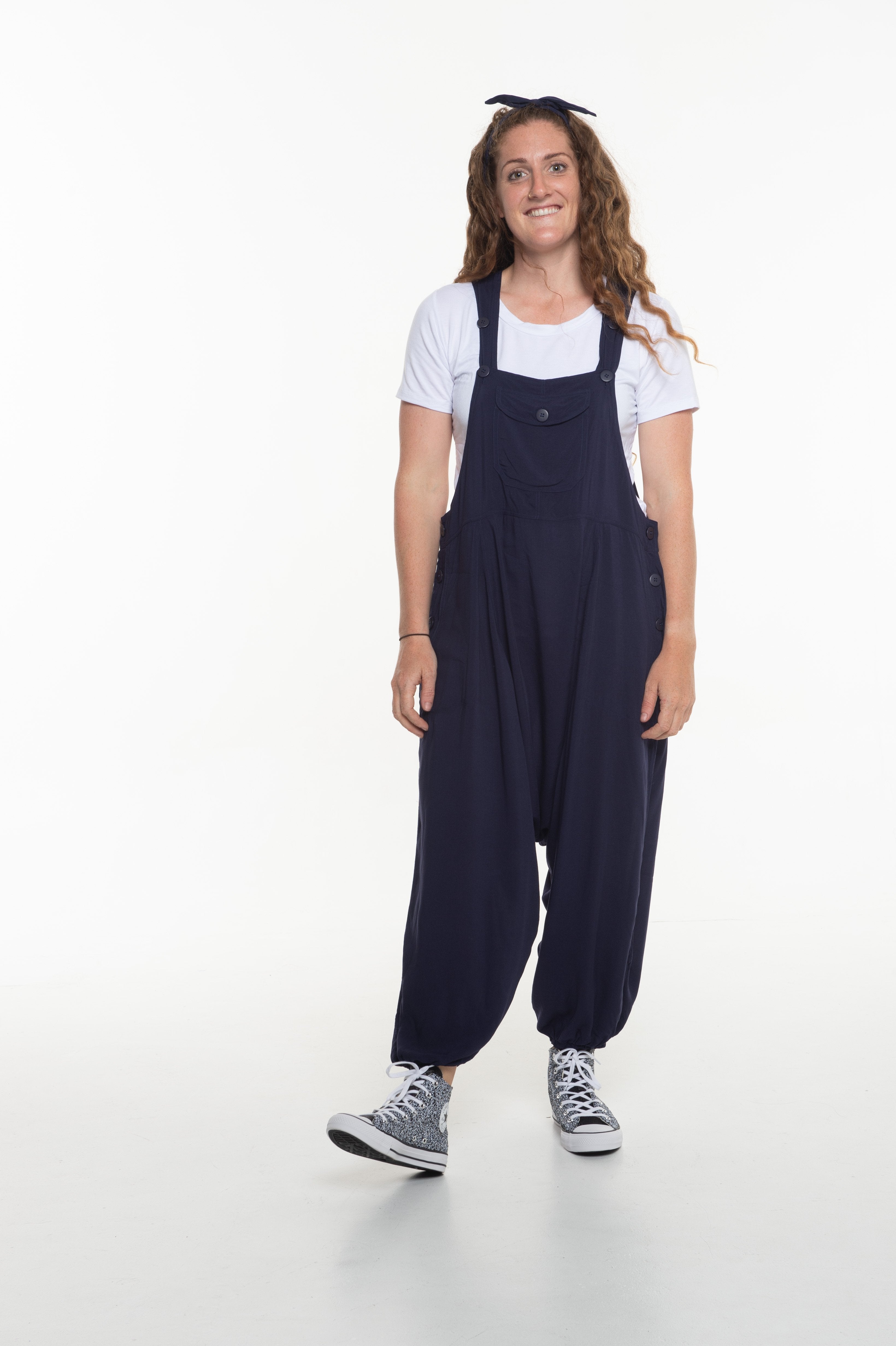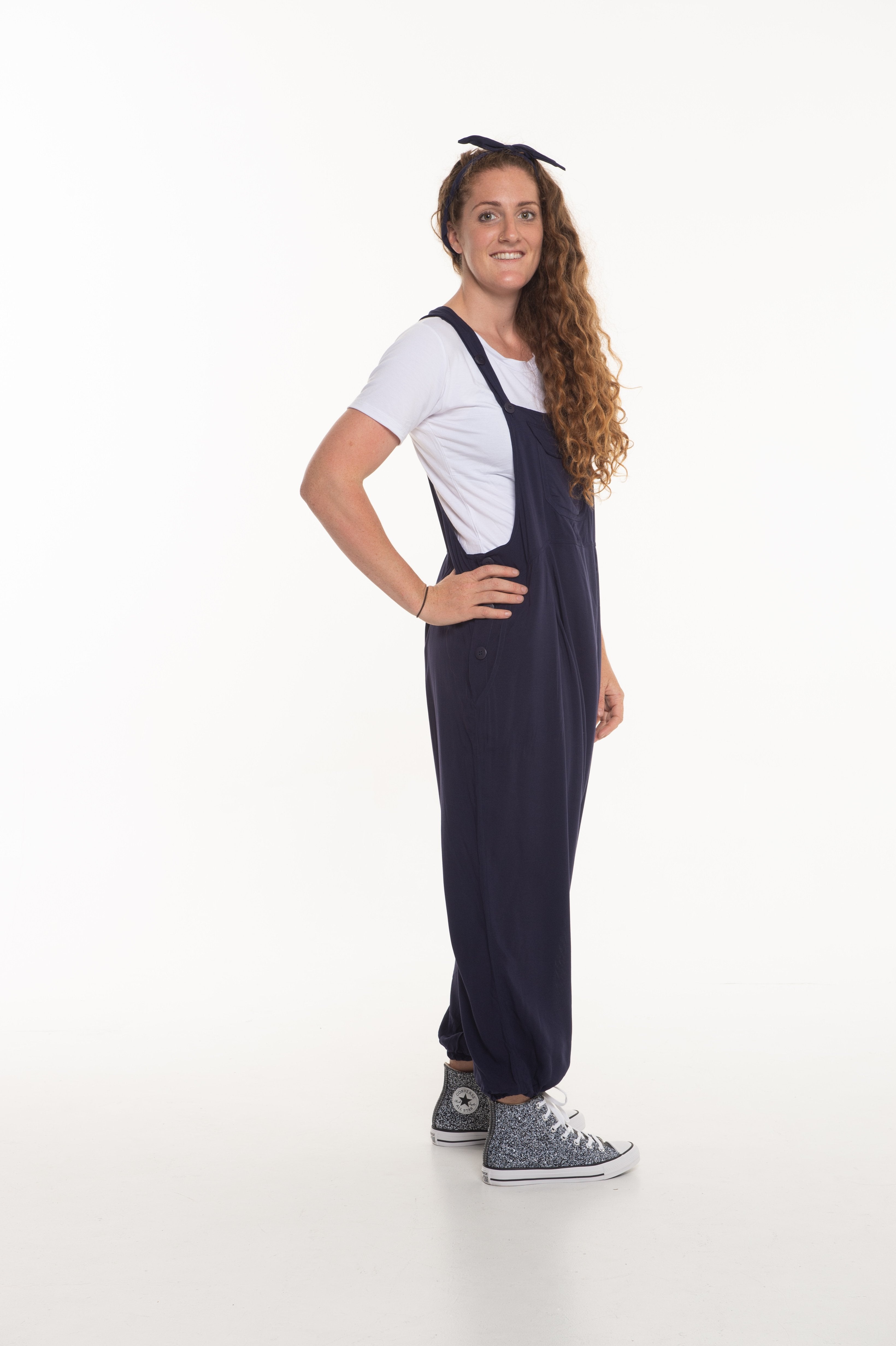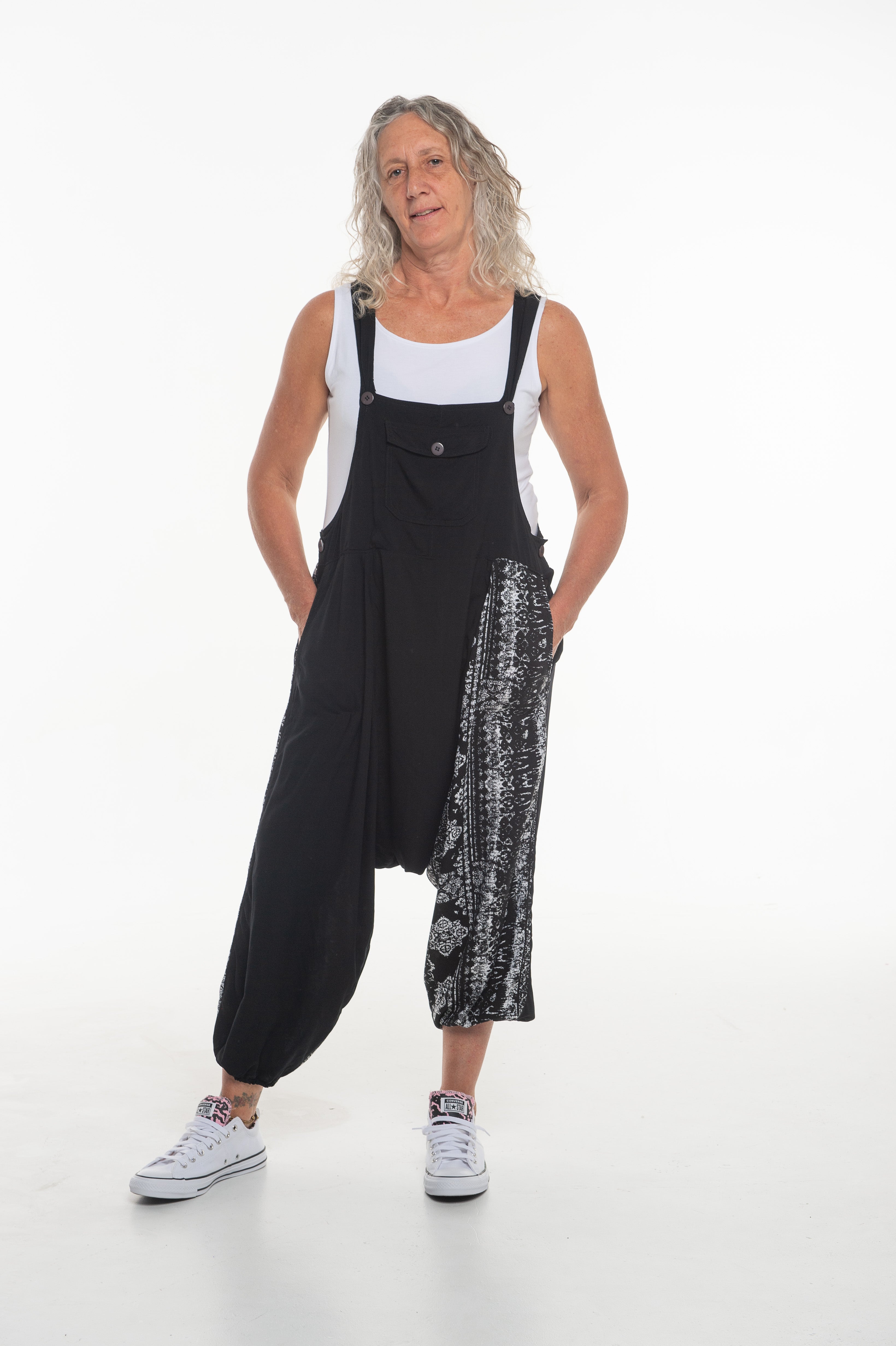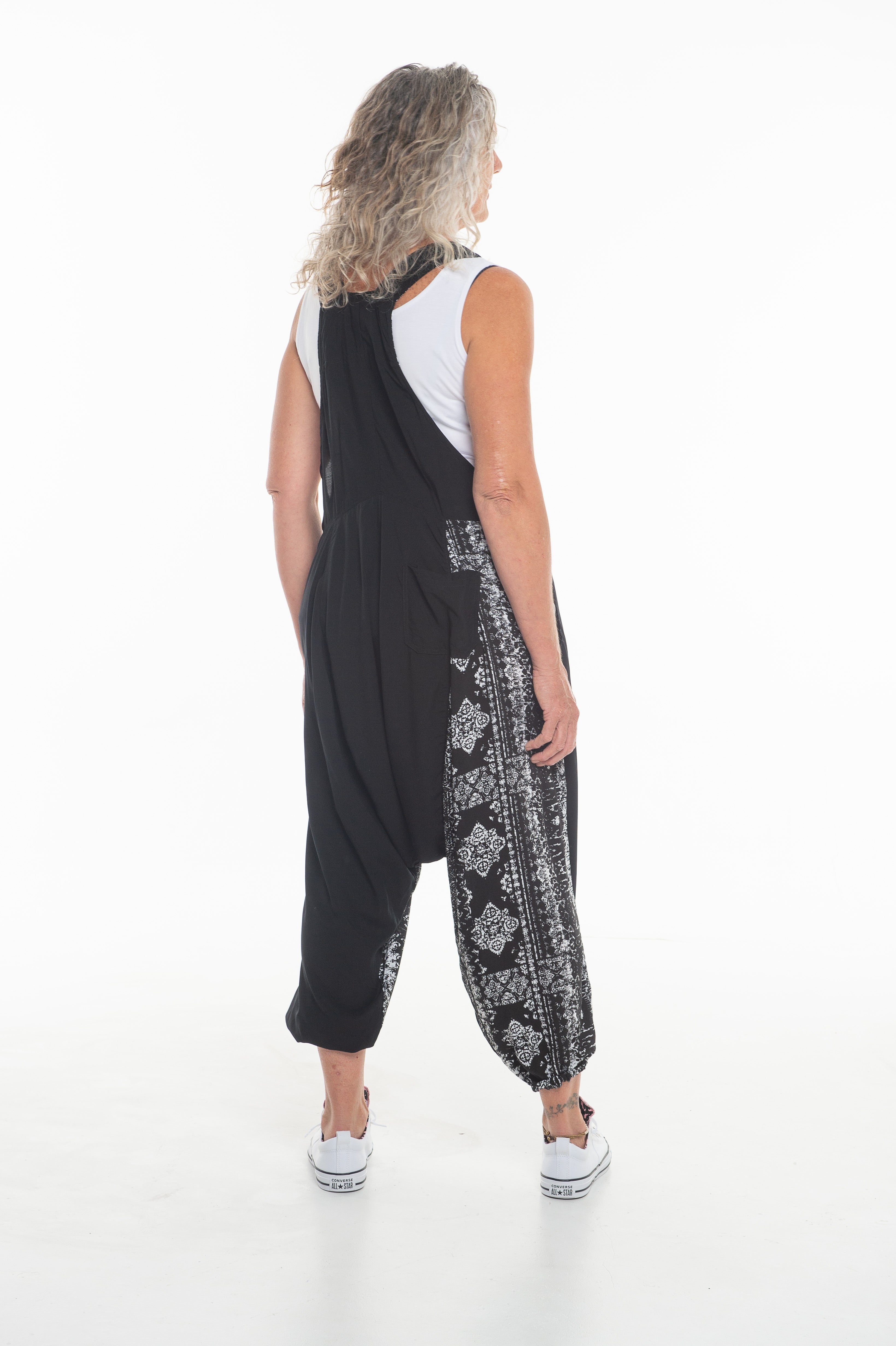 Sammy Overalls Essentials
Meet Sammy (Overalls).

Sammy plays it cool initially, but once you get to know her, you realise she's as fun and quirky as you are! 
She will let you jump, dance and roll around on the floor in fits of laughter without even questioning whether she can handle the challenge. Because trust us, she is. 
Our 'Sammy' Overalls are both cute and comfortable! Made from a light, breathable rayon, these will look great with anything from a fitted long sleeve underneath to thrown on over bathers at the beach!

Our essentials range are filled with classic colours that go with practically everything in your wardrobe. They are easily dressed up, or down. 

Features
Relaxed fit; Low Harem style leg.
Elastic Cuff on leg.
Drop Crotch.
Adjustable straps with 3 buttons.
Adjustable sides with 3 buttons.
Two Pockets at sides, one at front.
One Size Only - Suitable for sizes 8-22
Cool machine wash with similar colours.
Air Dry in Shade. 
Length: 135cm / Waist: 110cm
Material: 99% Rayon, 1% Elastane