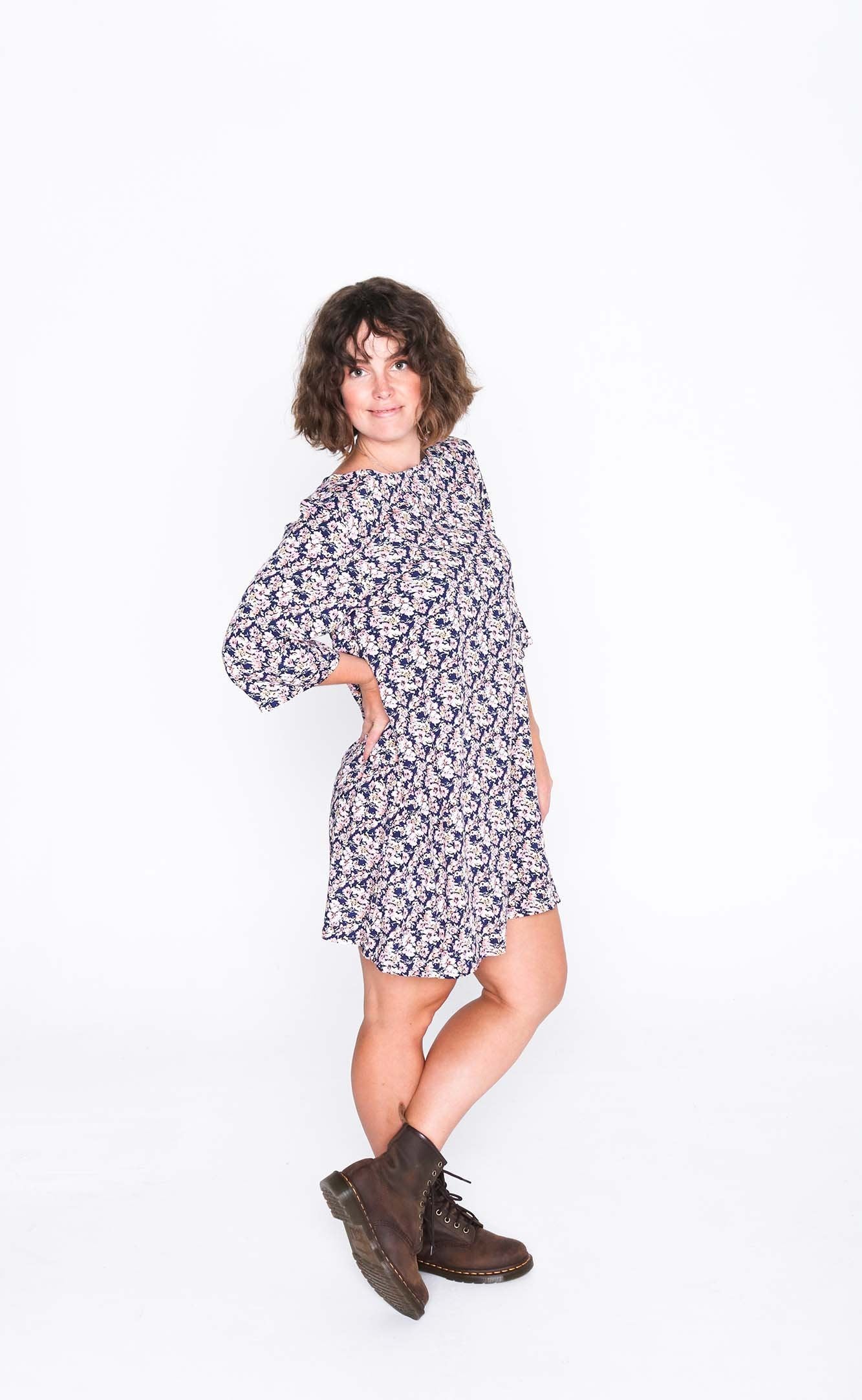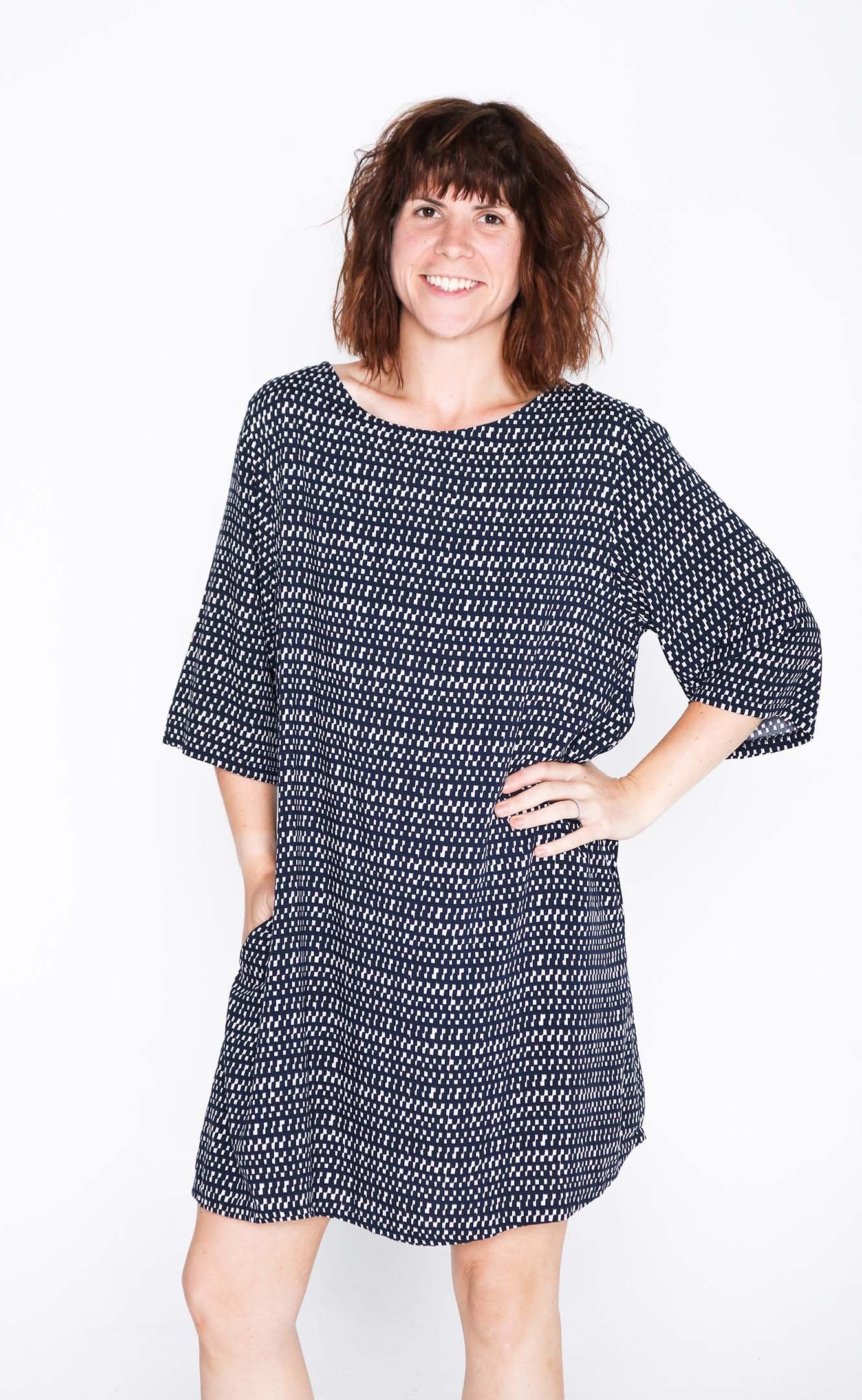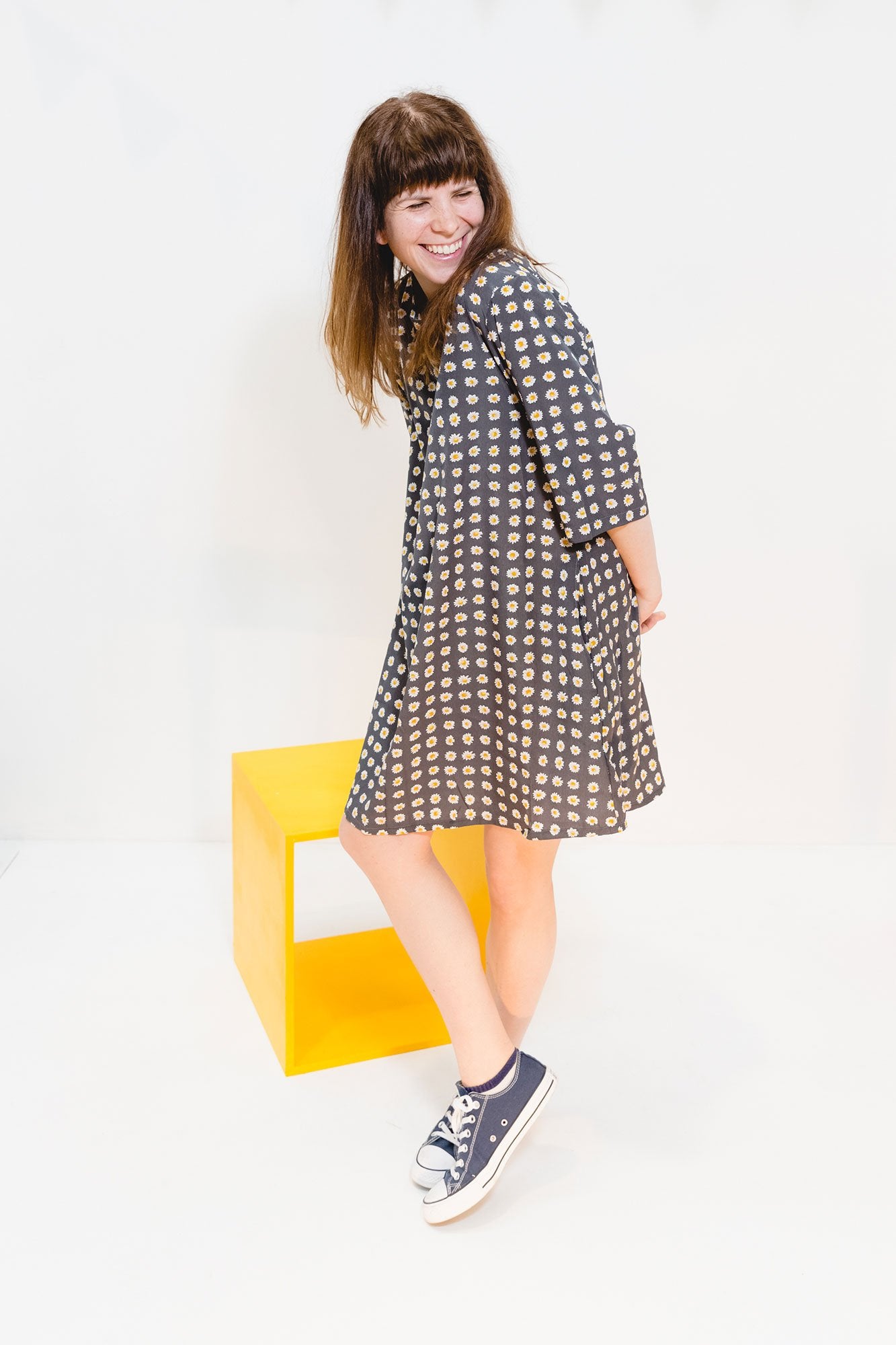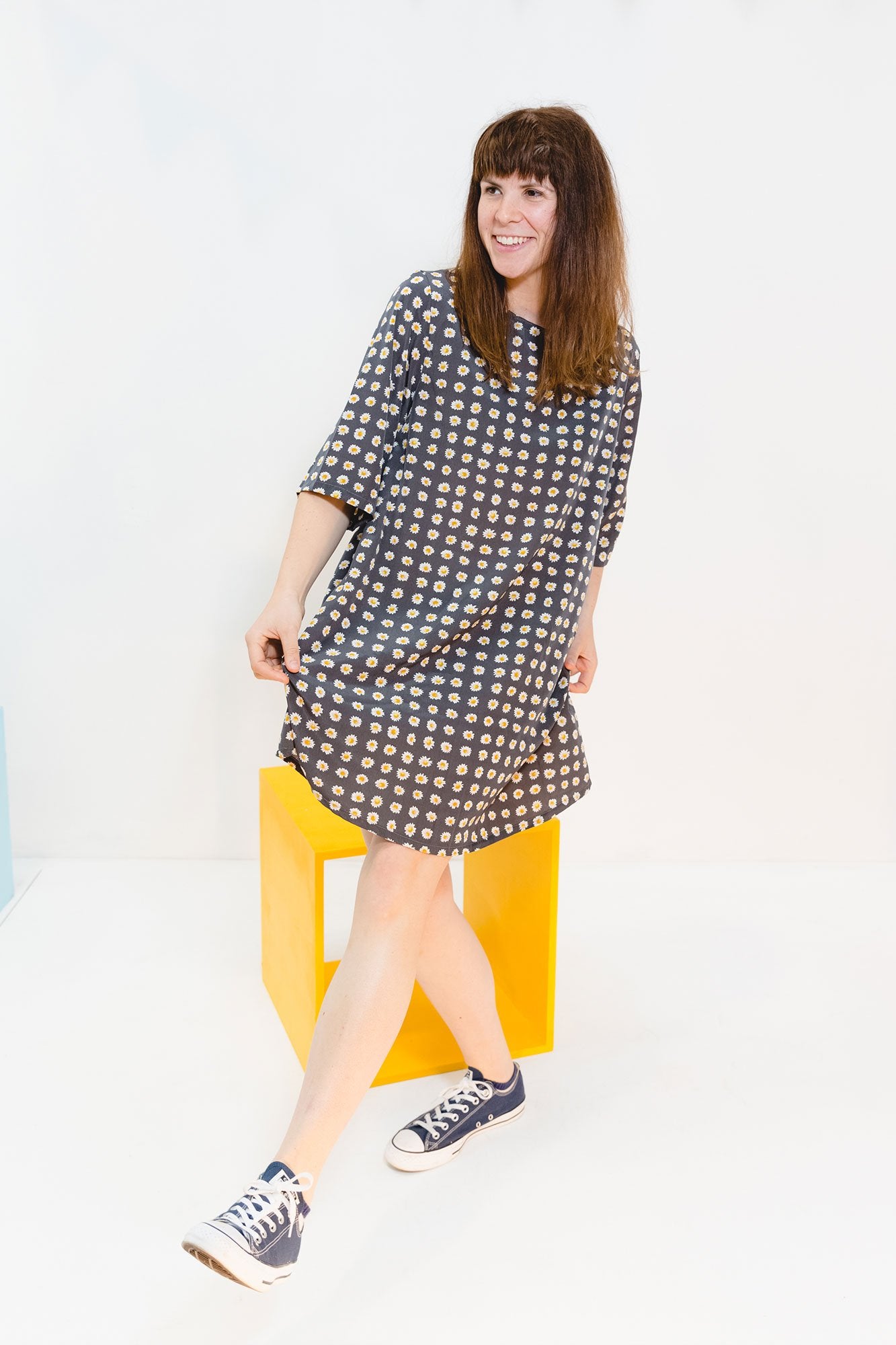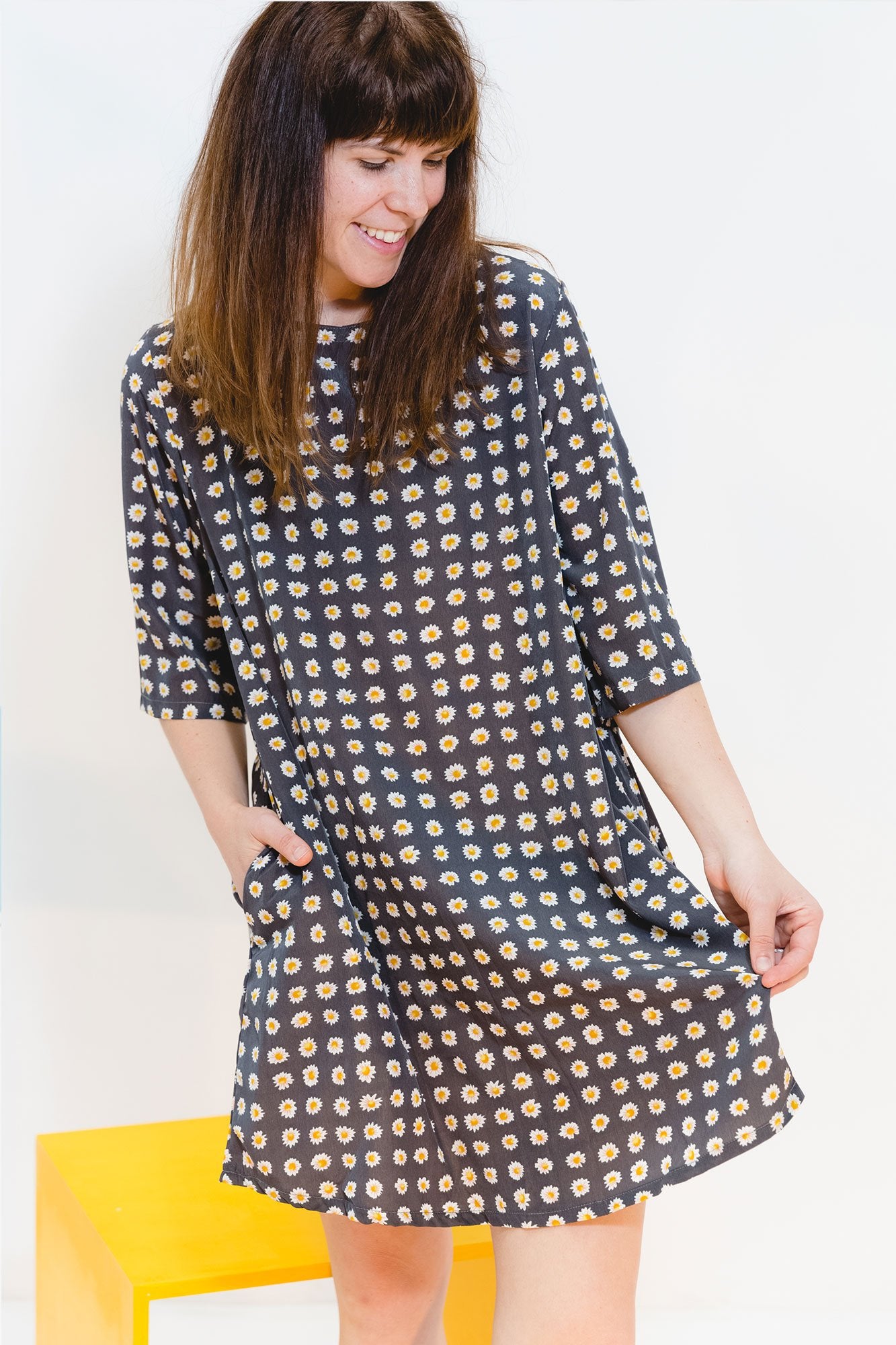 Sammy dress limited run
Meet Sammy. In our Limited run range
She's busy and always on the go! 
She practical and loves being comfortable. However she still likes to look darn cute when she leaves the house. She's always got her hands in her pockets, except when you're 'high-fiving' her for being amazing. 

Sammy is a straighter cut with a slight A-line. 
She's got two deep pockets and a cute button at the back of the neck. 
Sammy is best suited for women who like to wear an oversized dress and aren't too busty for the higher neckline. 

Sammy Dress sizing specs: 
0 (10 12 ) length: 85cm / bust: 100cm / hips: 120cm
1 (14 16 ) length: 90cm / bust: 105cm / hips: 130 cm
2 (16 18 ) length: 92cm / bust: 115cm / hips: 140cm
3 ( 20 22 ) length: 95cm / bust: 130cm / hips: 150cm
4 (24 ) length: 95cm / bust: 140cm / hips: 165cm
Free Size: ( Get this one if you're a size 8,10 or 12)
length: 85cm / bust: 100cm / waist: 120cm
X-Free Size: ( Get this one if you're a size 12,14 or 16)
X- Free Size - ( 12 - 16 ) bust: 110cm / waist: 125cm / length: 92cm