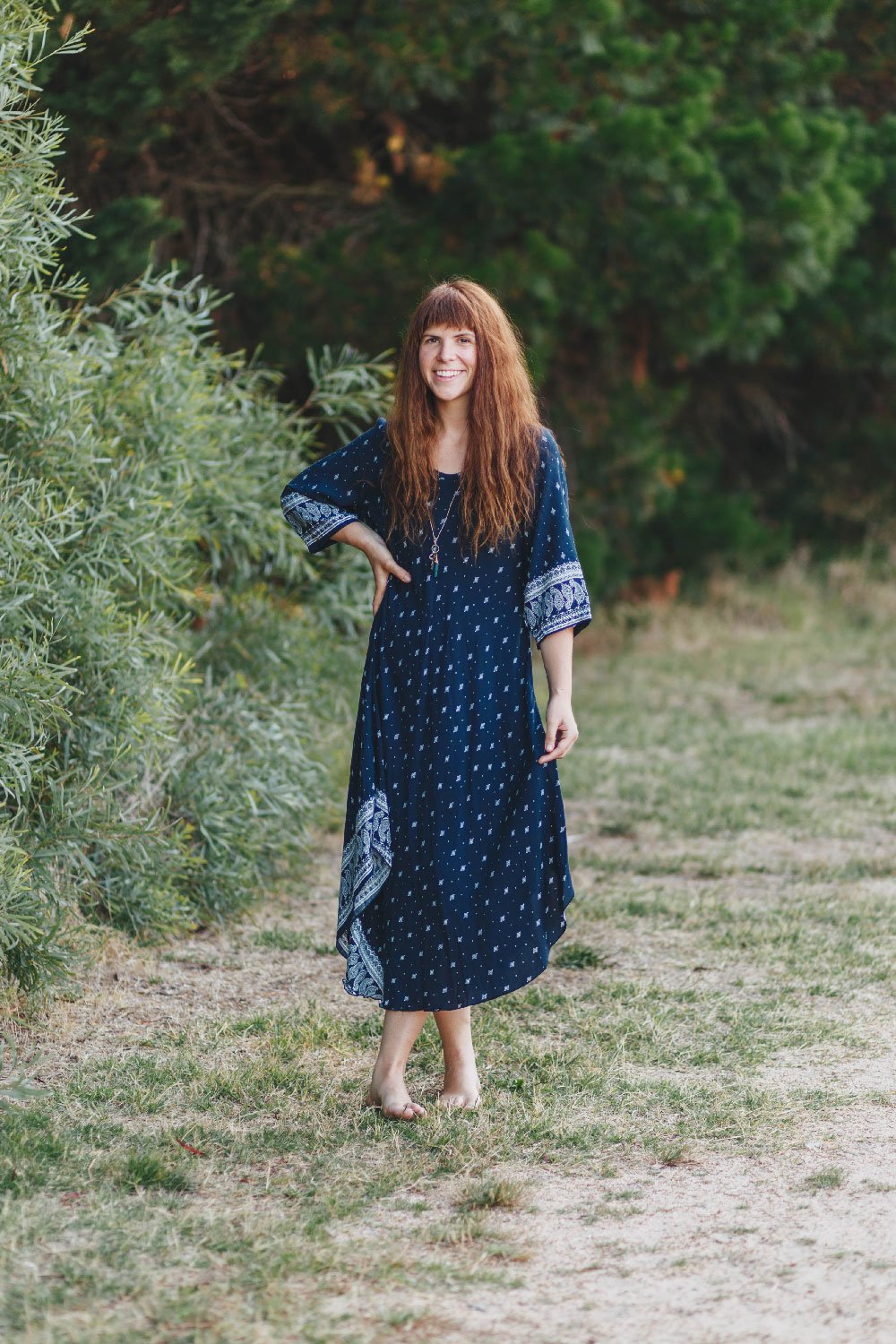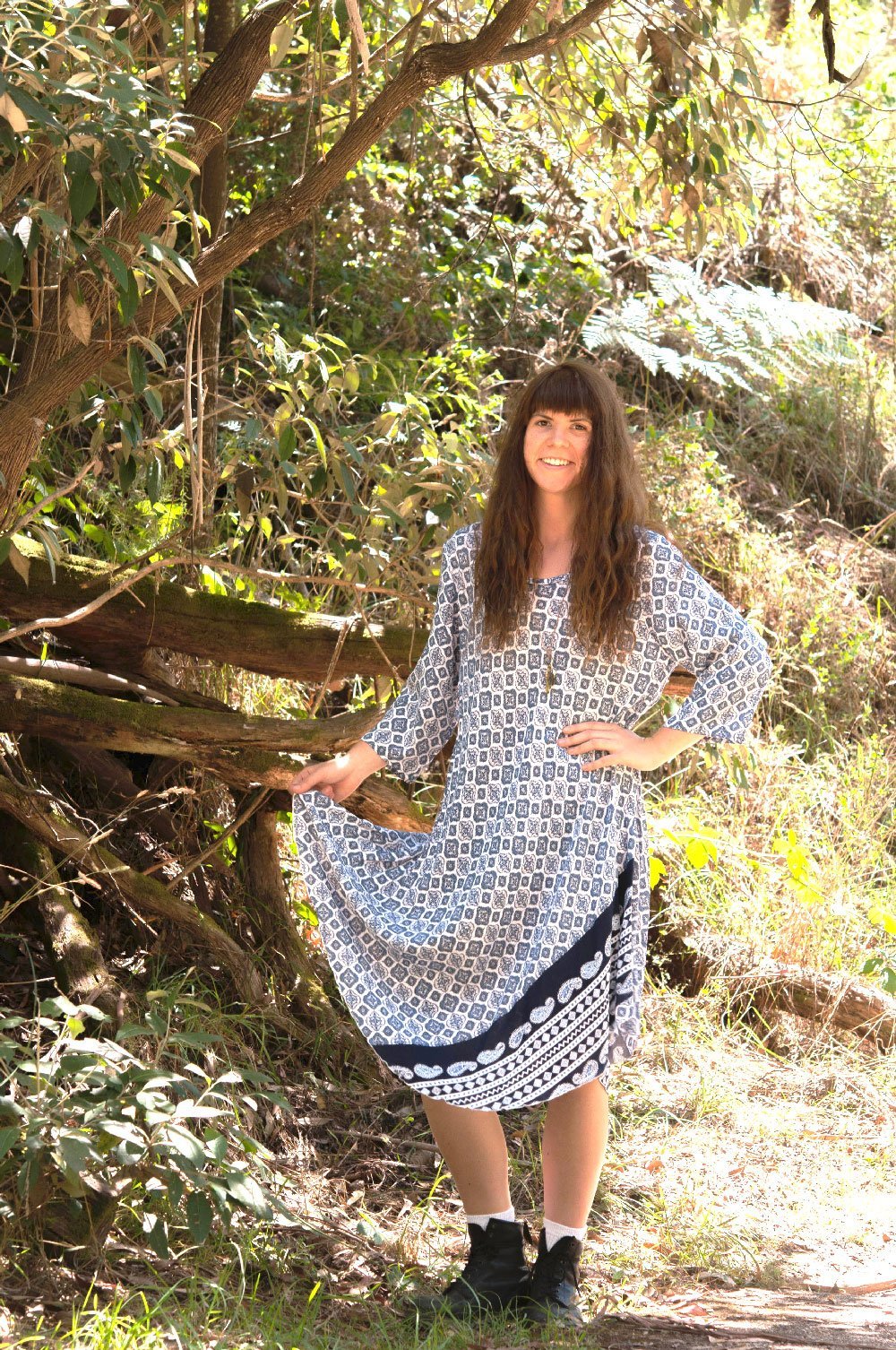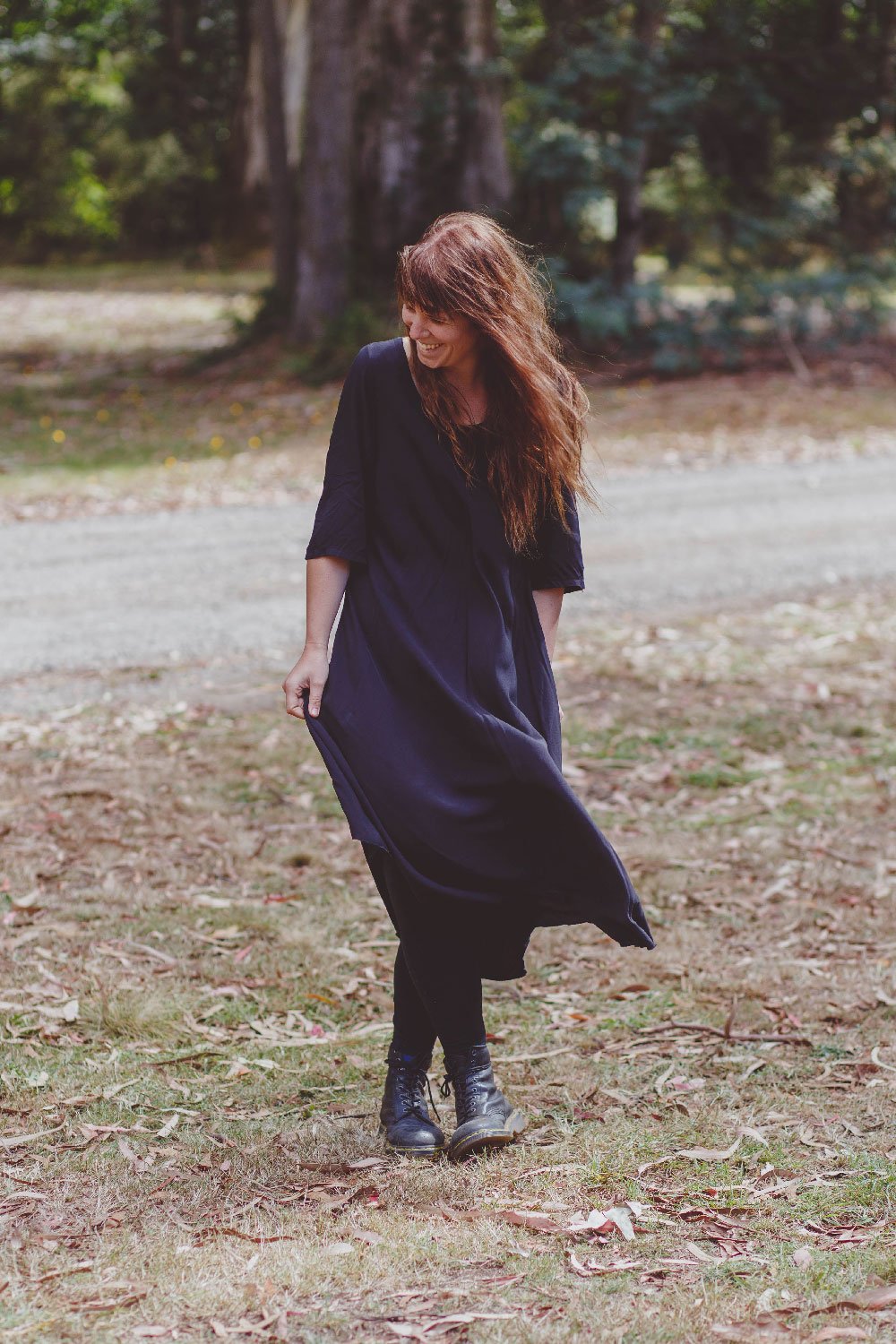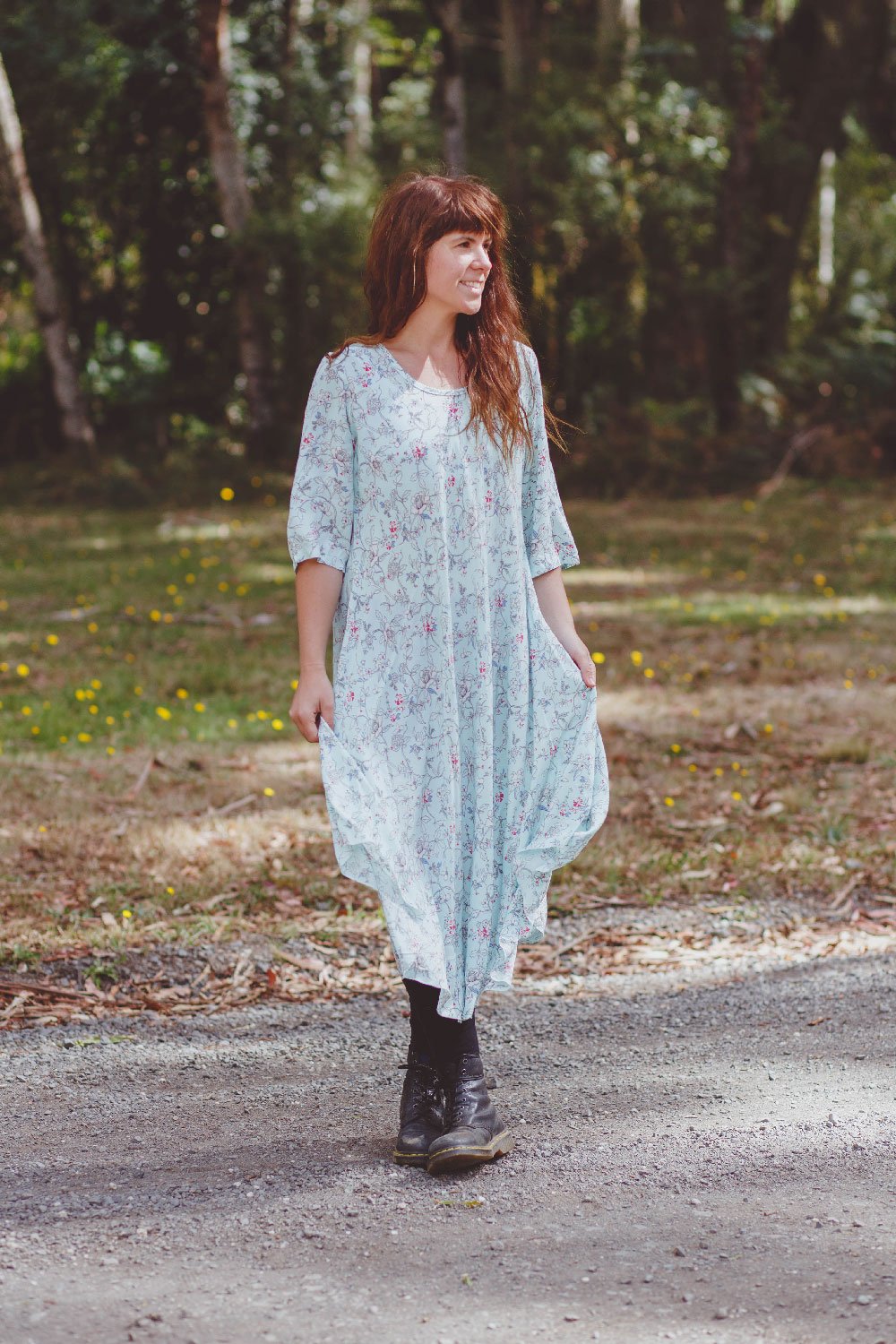 Missy Dress with 3/4 Sleeve essentials
Meet Missy (formerly Srey Touch)
The most comfortable dress you'll ever wear, now with 3/4 sleeves!
Umbrella cut, fitted at the top and flowing from the bust down, designed loose as not to pull or catch. Easily dressed up or down, worn over leggings or pants depending on the look you're going for. This dress is a little higher at the sides for a more rounded bottom. 

- Dress up or down, it's versatile, comfortable and cool!
- Relaxed fit; Umbrella Cut.
- Goes higher at the sides.
- 3/4 length Sleeves
- Five Sizes Available.
Cool machine wash with similar colours.
Air Dry in Shade. 
Size Chart:
Material: 100% Upcycled Rayon, Crinkle Feel.