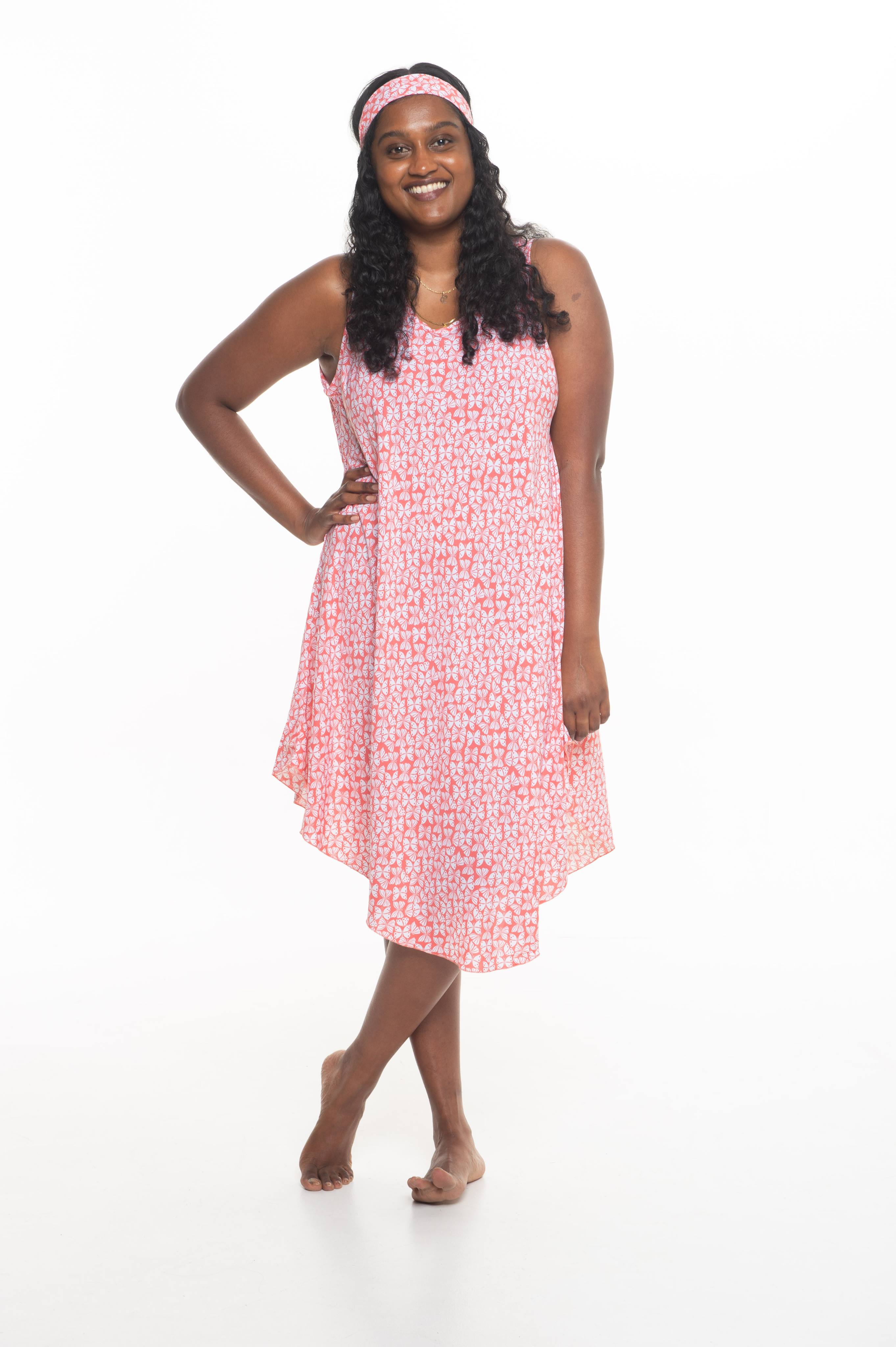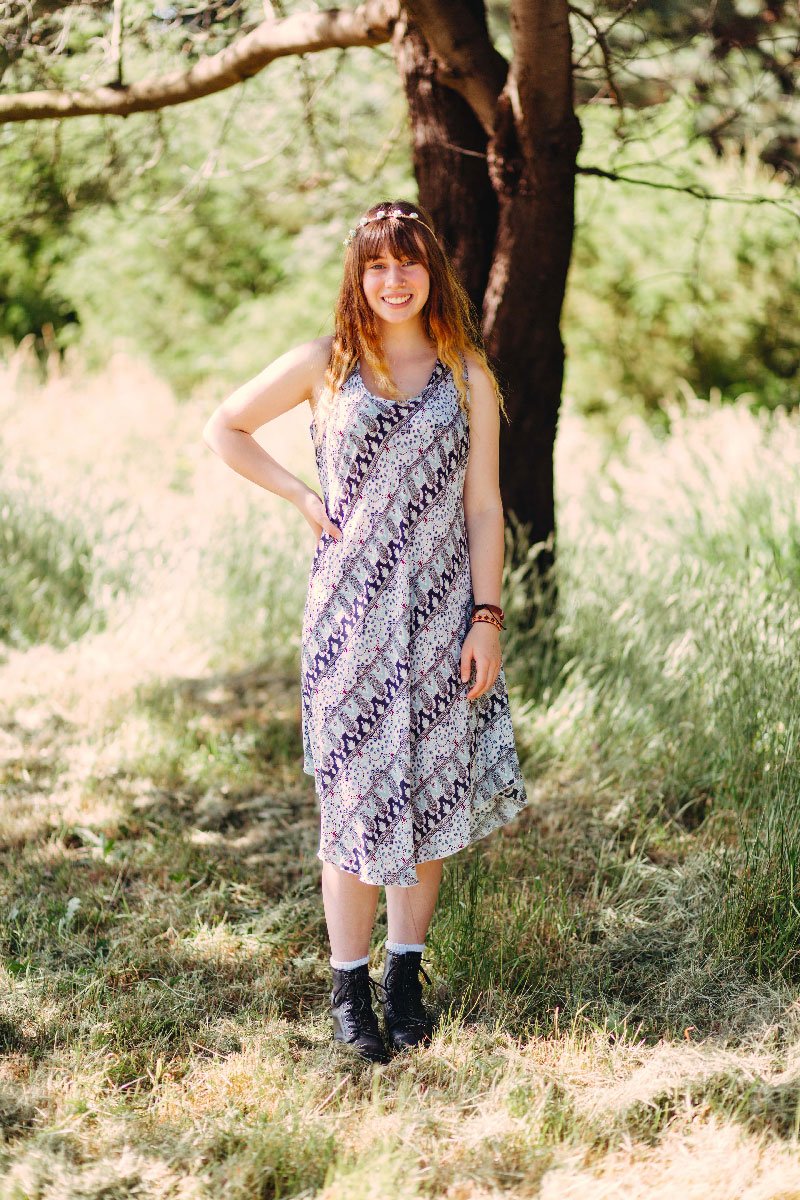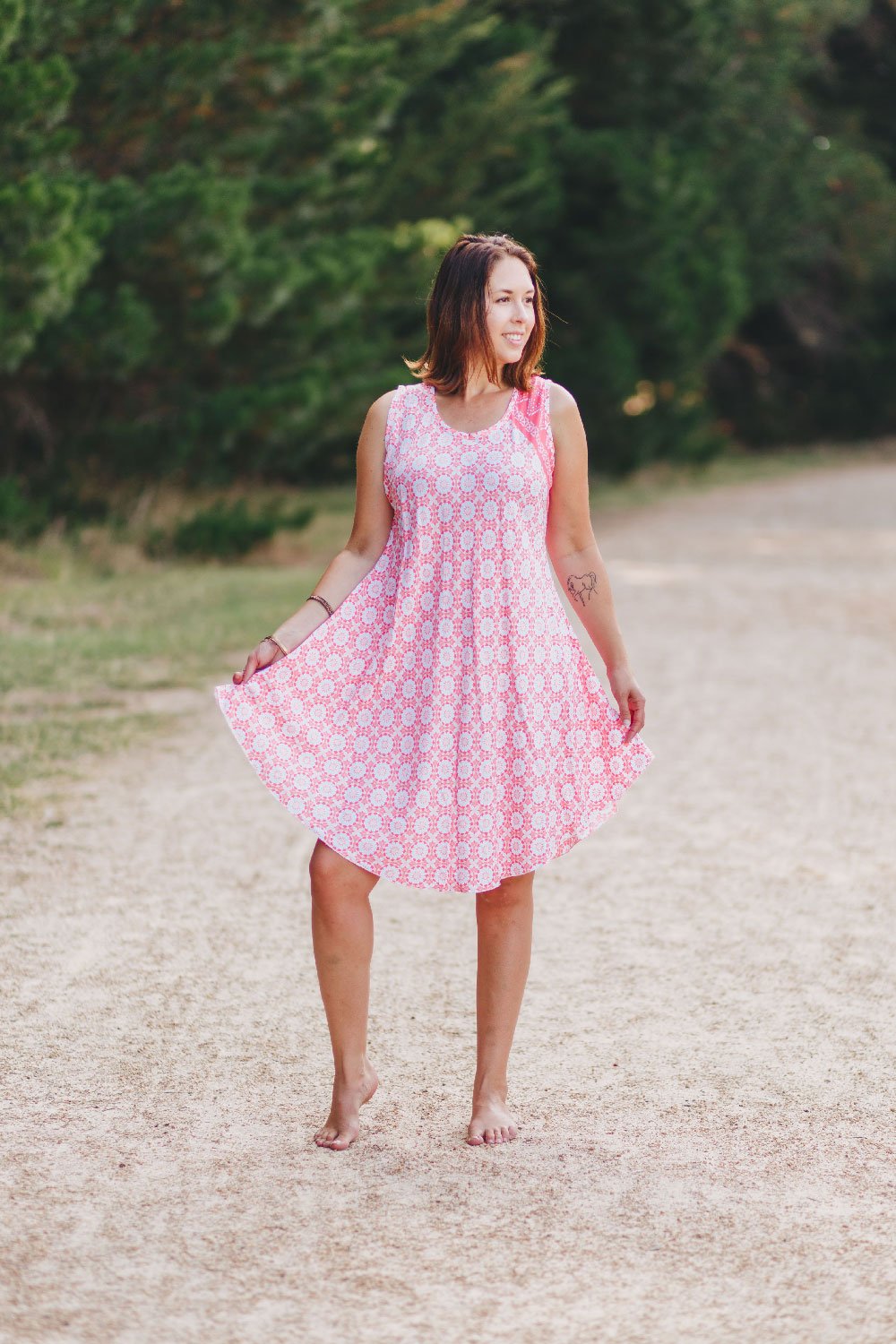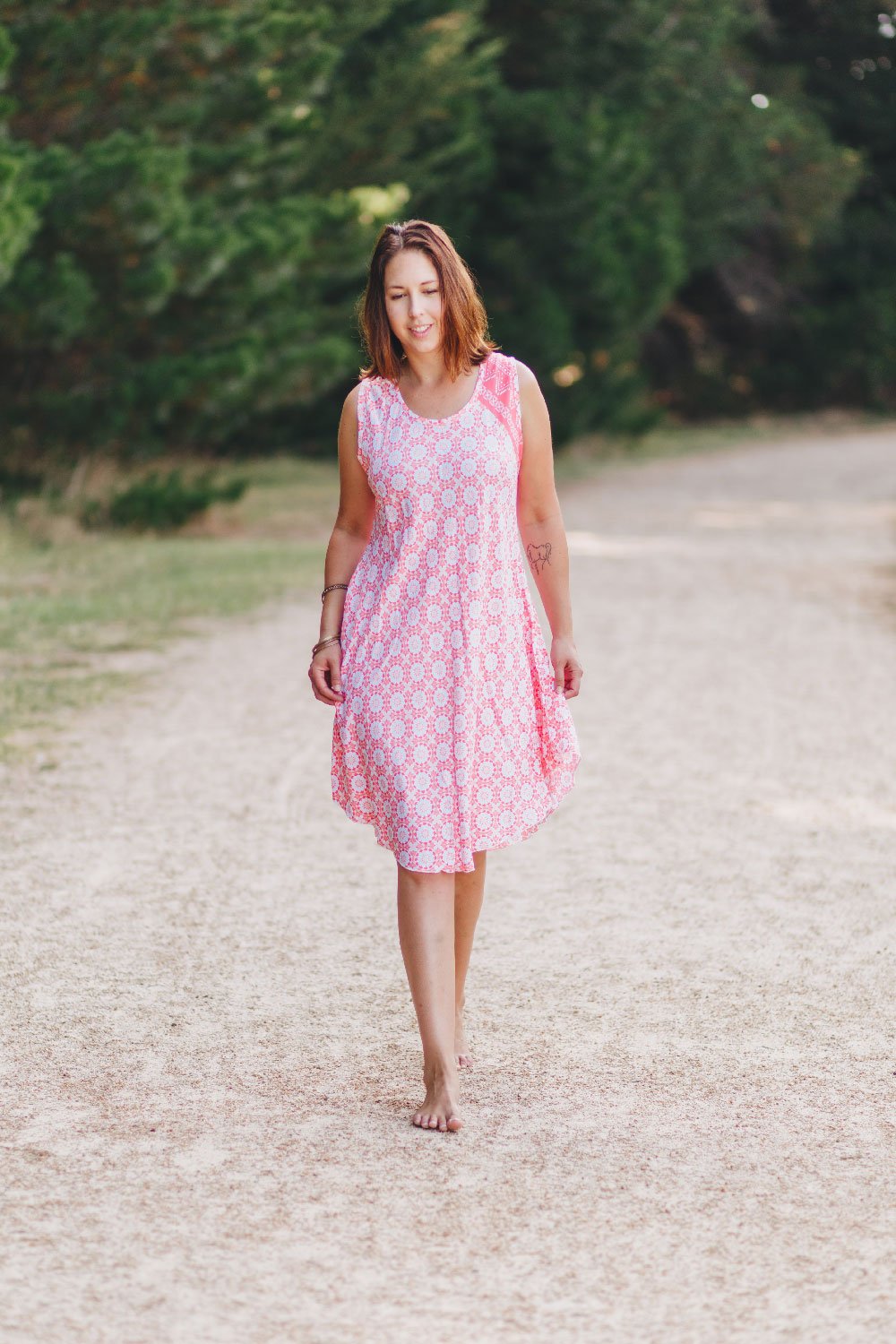 Missy 3/4 Length Sleeveless Dress Essentials
Meet Missy. (Formerly Srey Touch)
She's the one you always find twirling on the dance floor to her own beat. She has the world at her feet and loves to make you feel comfortable in your own skin.
Missy is extremely comfortable with her slightly fitted top and 3/4 length umbrella cut skirt. She has a high neckline which keeps you feeling covered, whilst not compromising on style. 

Our essentials range are filled with classic colours that go with practically everything in your wardrobe. They are easily dressed up, or down.

Features. 
- Dress up or down, it's versatile, comfortable and cool!
- Relaxed fit; Umbrella Cut.
- Goes higher at the sides.
- 3/4 length Sleeves
- 3/4 Length (also available in longer length) 
- Five Sizes Available.
Cool machine wash with similar colours.
Air Dry in Shade. 
0 - (10 - 12) Length: 100cm / bust:100cm / waist: 140cm
1 - ( 12 - 16 ) length: 110cm / bust: 110cm / waist: 150 cm
2 - ( 18 - 20 ) length: 110cm / bust: 125cm / waist: 160cm
3 - ( 22 - 24 ) length: 115cm / bust: 140cm / waist: 180cm
4 - ( 24 + ) length: 115cm / bust: 160cm / waist: 210cm