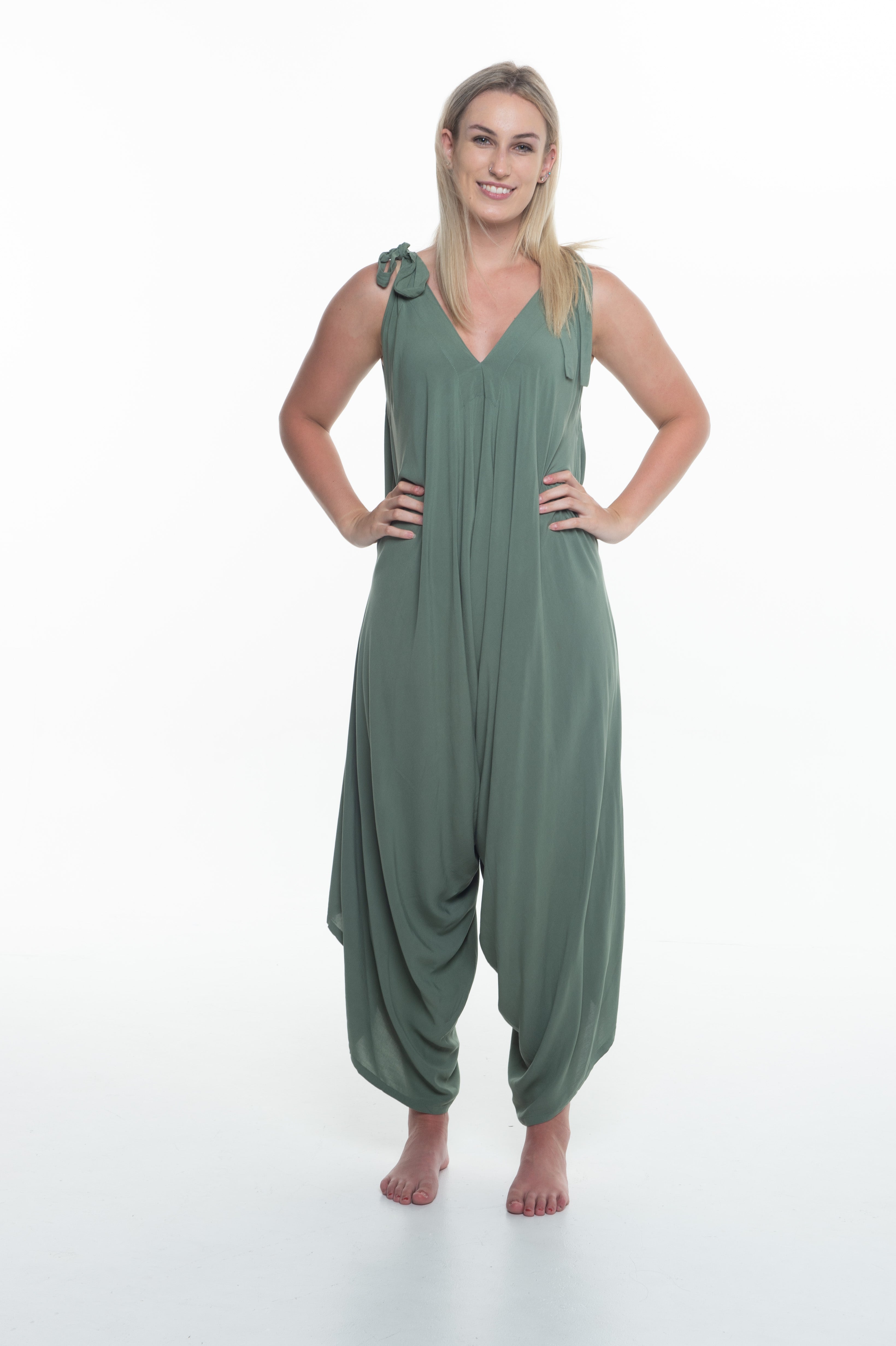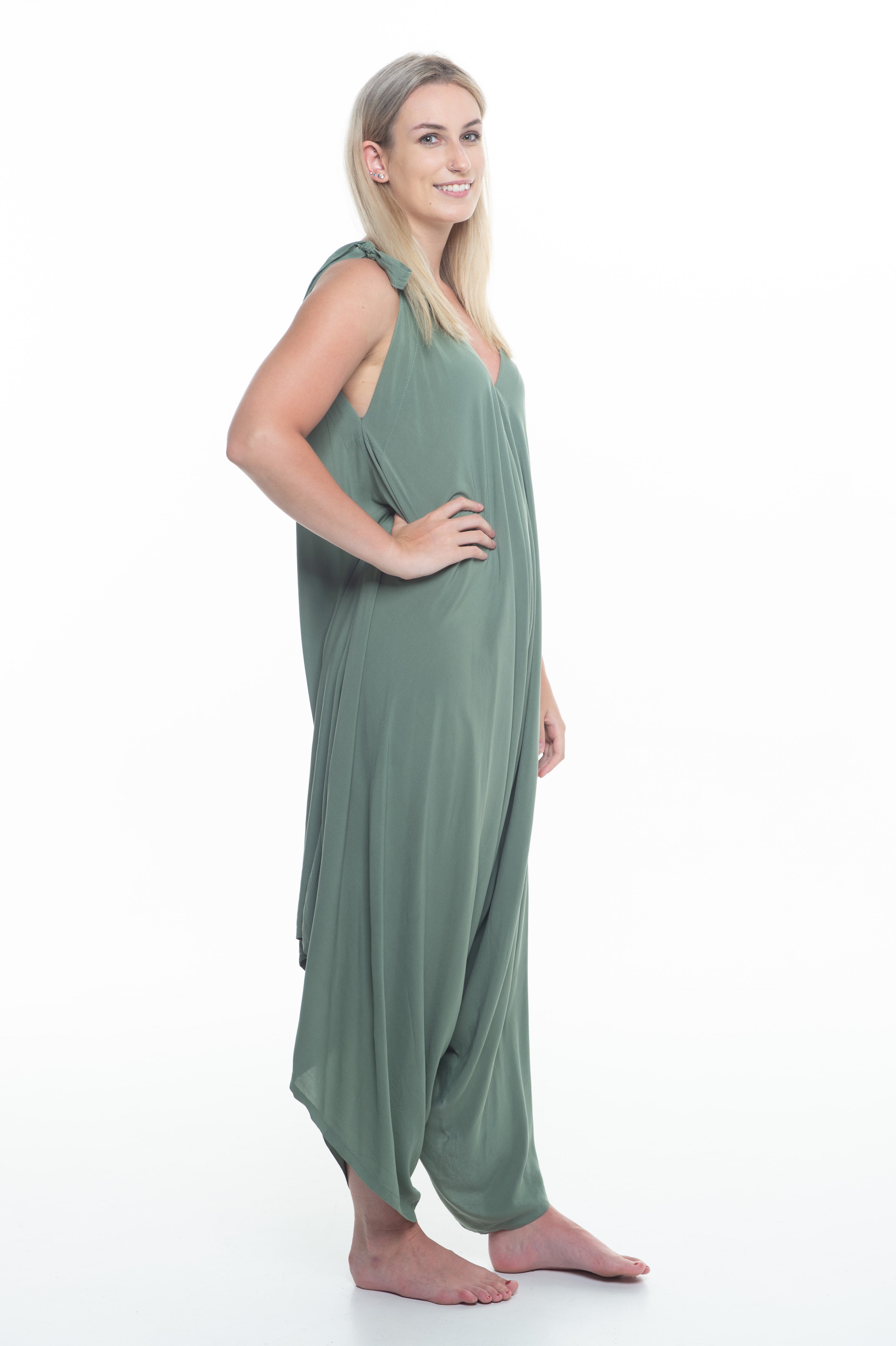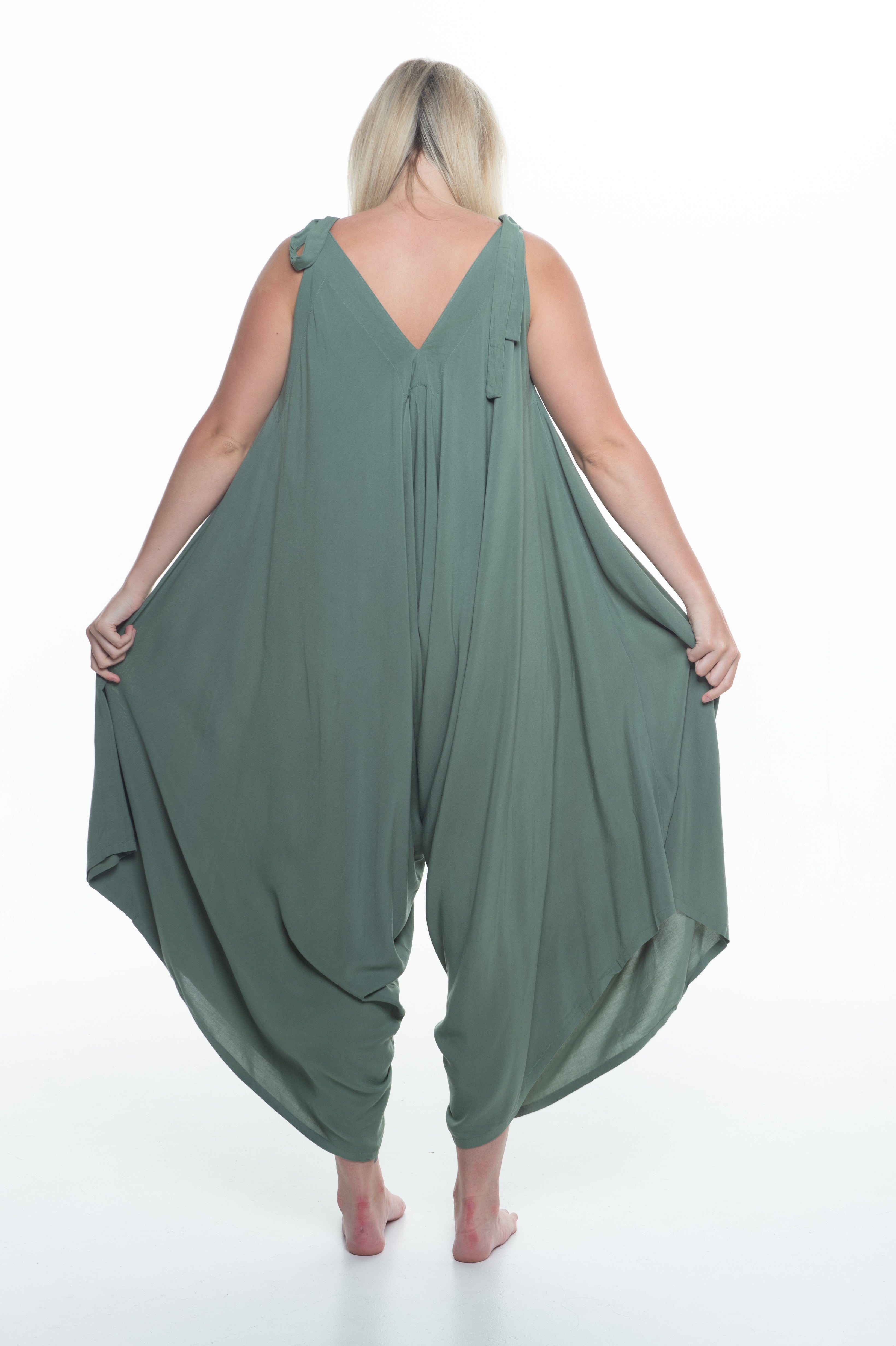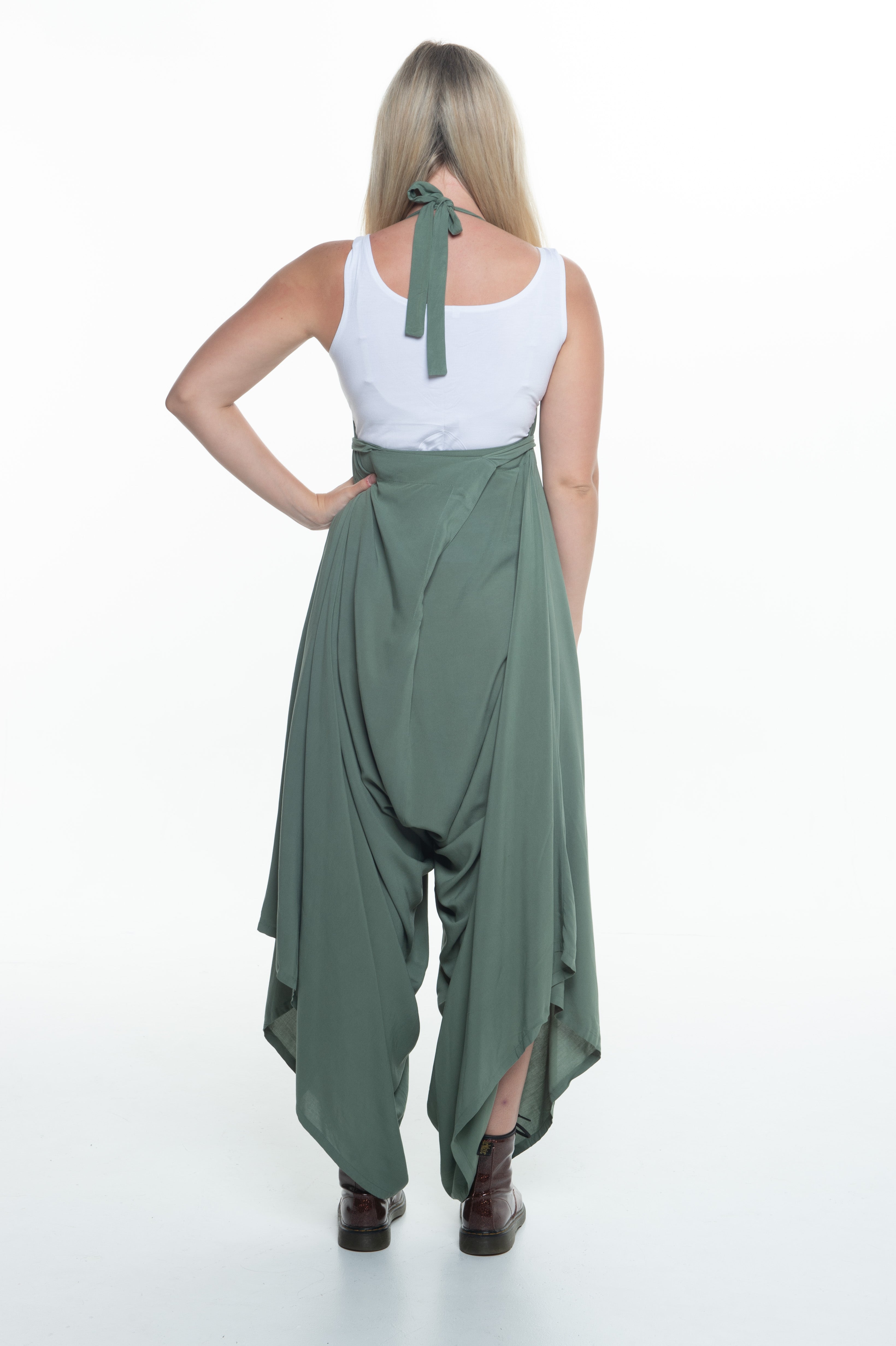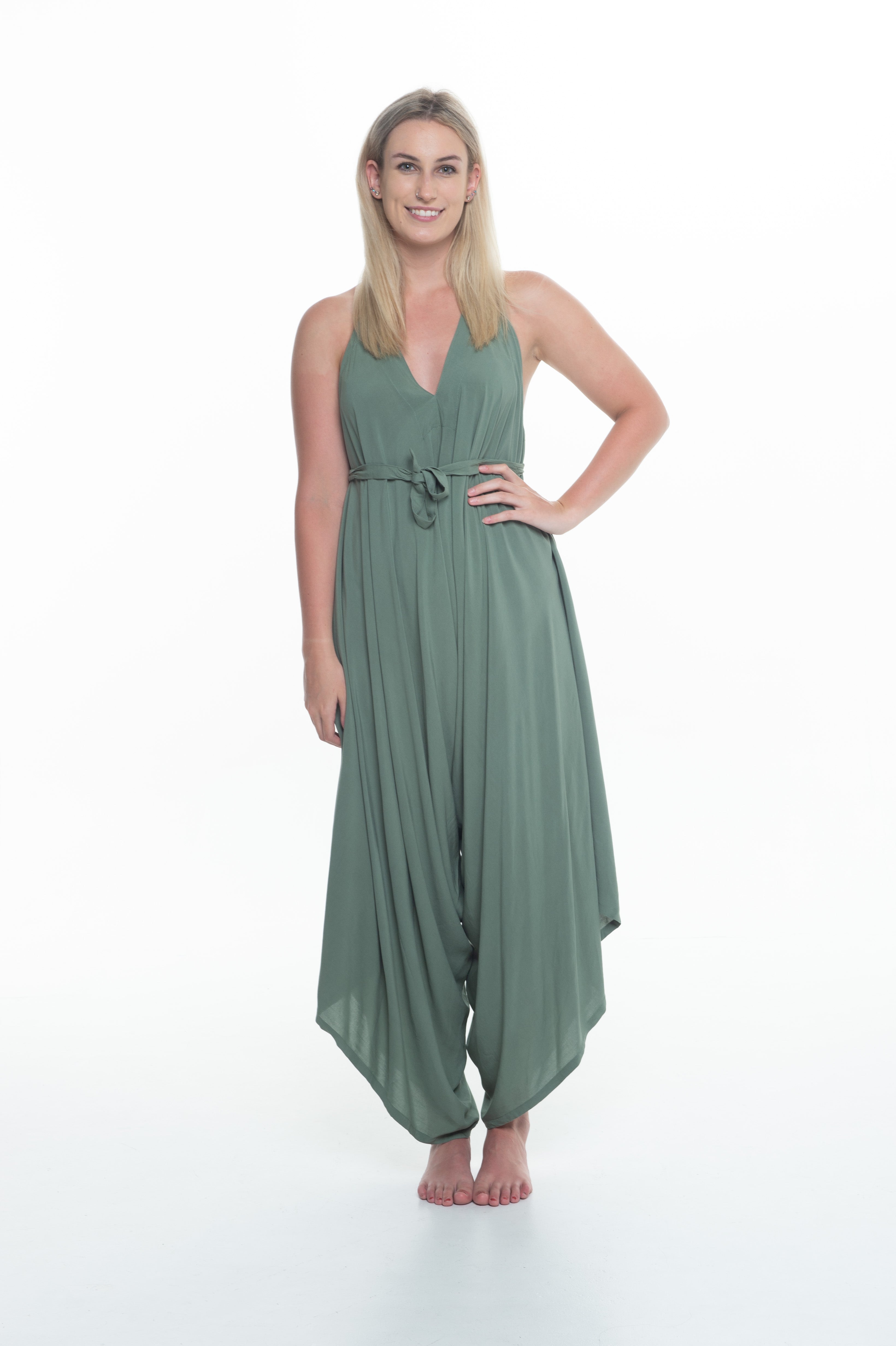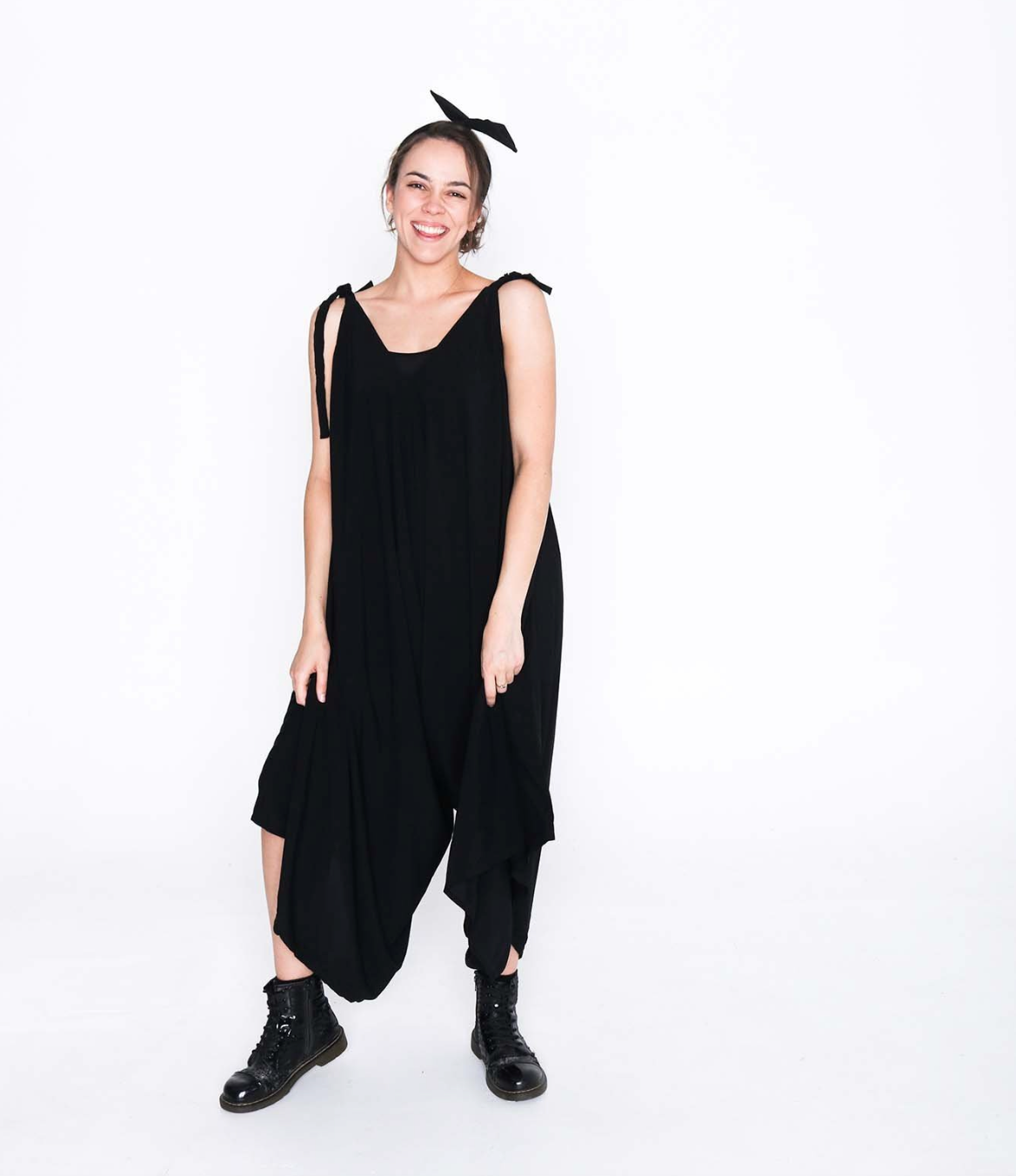 Lola Overall Essentials
Meet Lola.
Lola has a very confident sense of style, and she knows just how to make you feel like the Goddess you are. She has ties as straps, meaning they are extremely adjustable and convertible.

'Convertible you say?' Yes convertible! You can also wear her as a halter neck, tying the back set of ties around your waist. Giving you a quirky, and may we even say… sexy new backless outfit.
Made from a light, breathable rayon, these will look great with anything. 
Our essentials range are filled with classic colours that go with practically everything in your wardrobe. They are easily dressed up, or down.
Features.
- Dress up or down, it's versatile, comfortable and cool!
- Relaxed fit; wide leg.
- Adjustable straps that tie at shoulders.
- Free Size 
Cool machine wash with similar colours.
Air Dry in Shade. 
Sizing:
Length shoulder to bottom of leg: 120cm / Length Shoulder to crotch: 75cm / Bust: 120cm