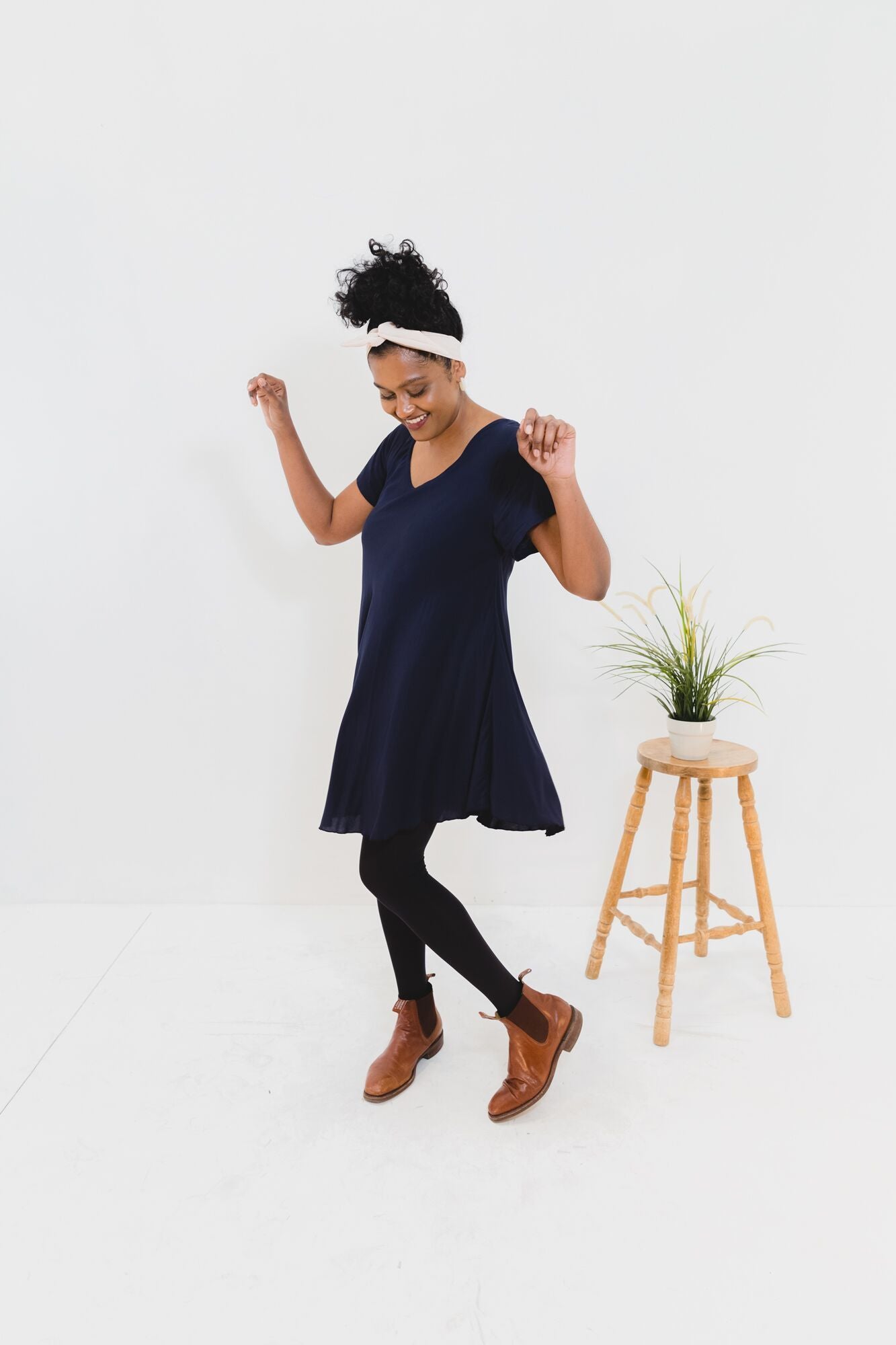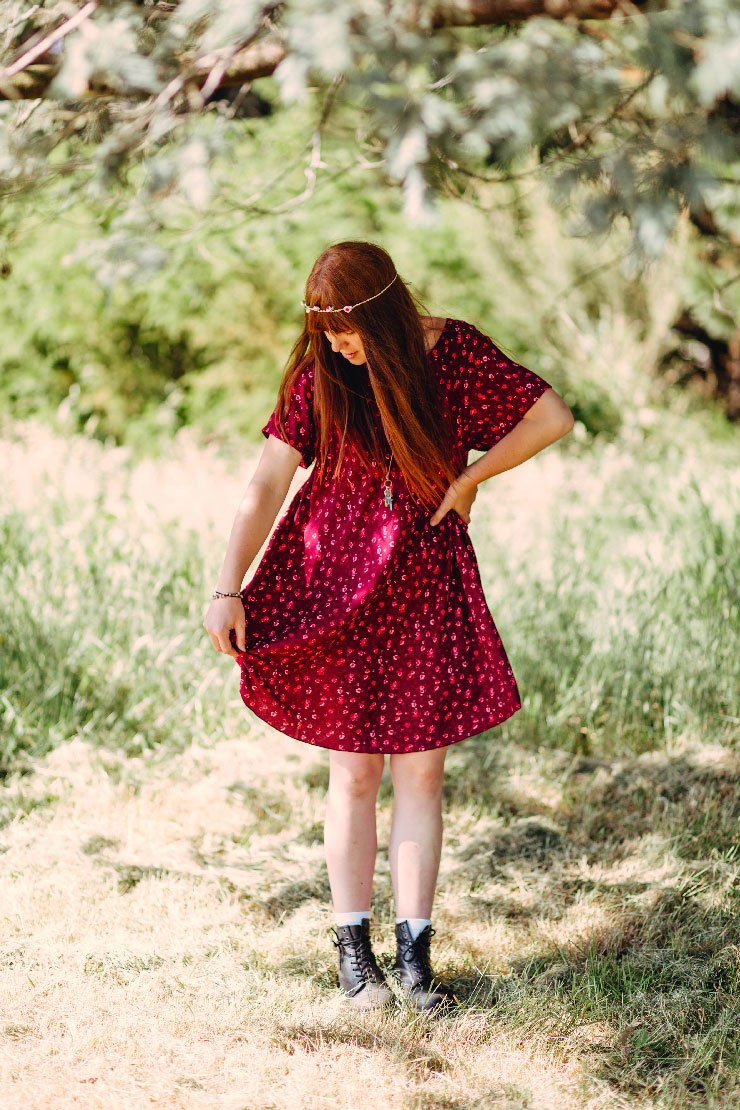 Charlie Dress Essentials
Meet Charlie.
Charlie loves nothing more than a good boogie. 
She loves spinning and twirling. She's floaty and free. 

Charlie is cut on the bias and has plenty of room up top and around the hips. 
She's best suited for women with curves.

Material: 100% Upcycled Rayon.  
Charlie Dress sizing specs: 

0: (Get this one if you are a size 10 to 12)
1: (Get this one if you are a size 14 or16)
2: (Get this one if you are a size 18 or 20)
3: (Get this one if you are a size 20 or 22)
4: (Get this one if you are a size 24+ )