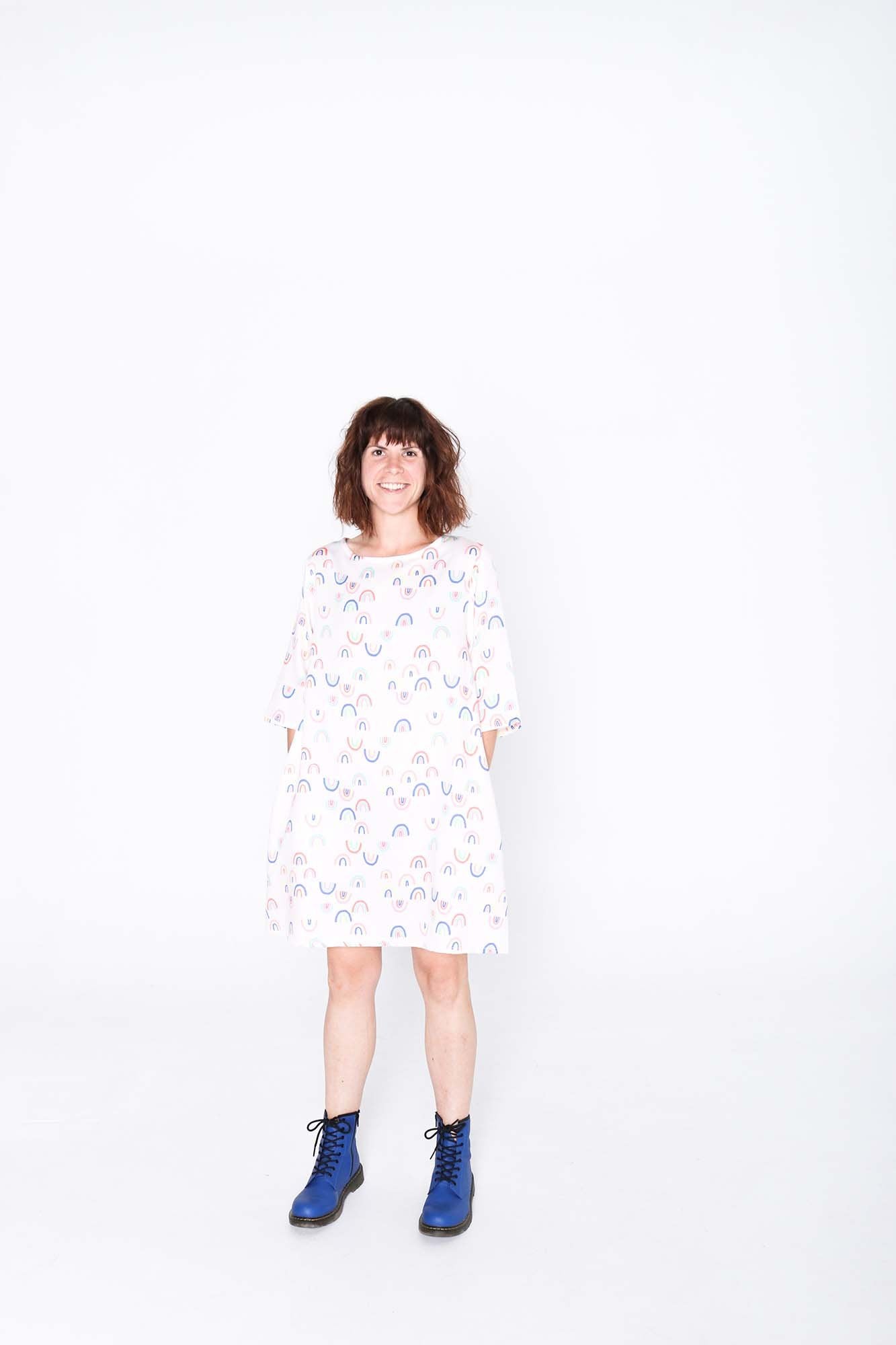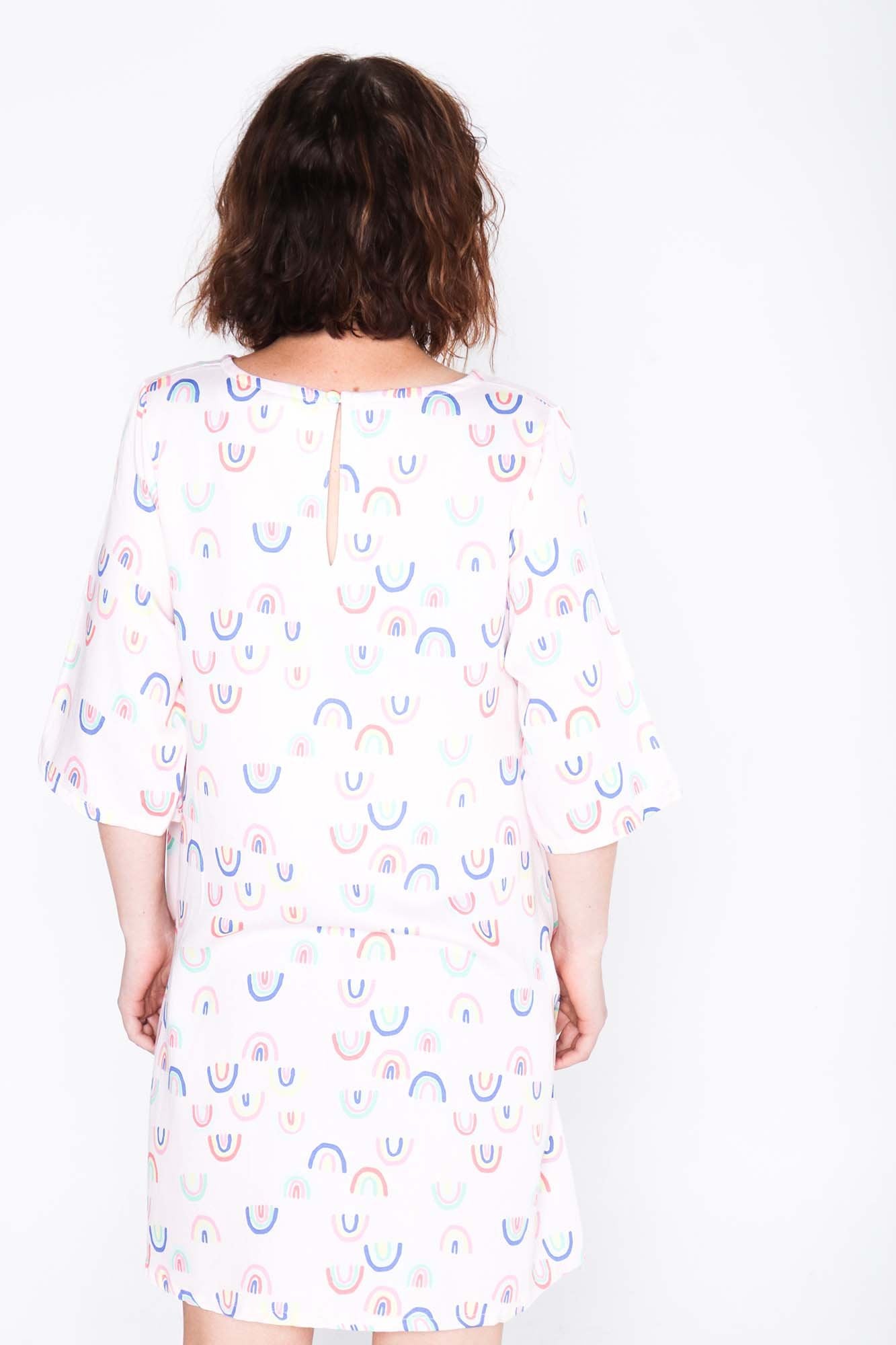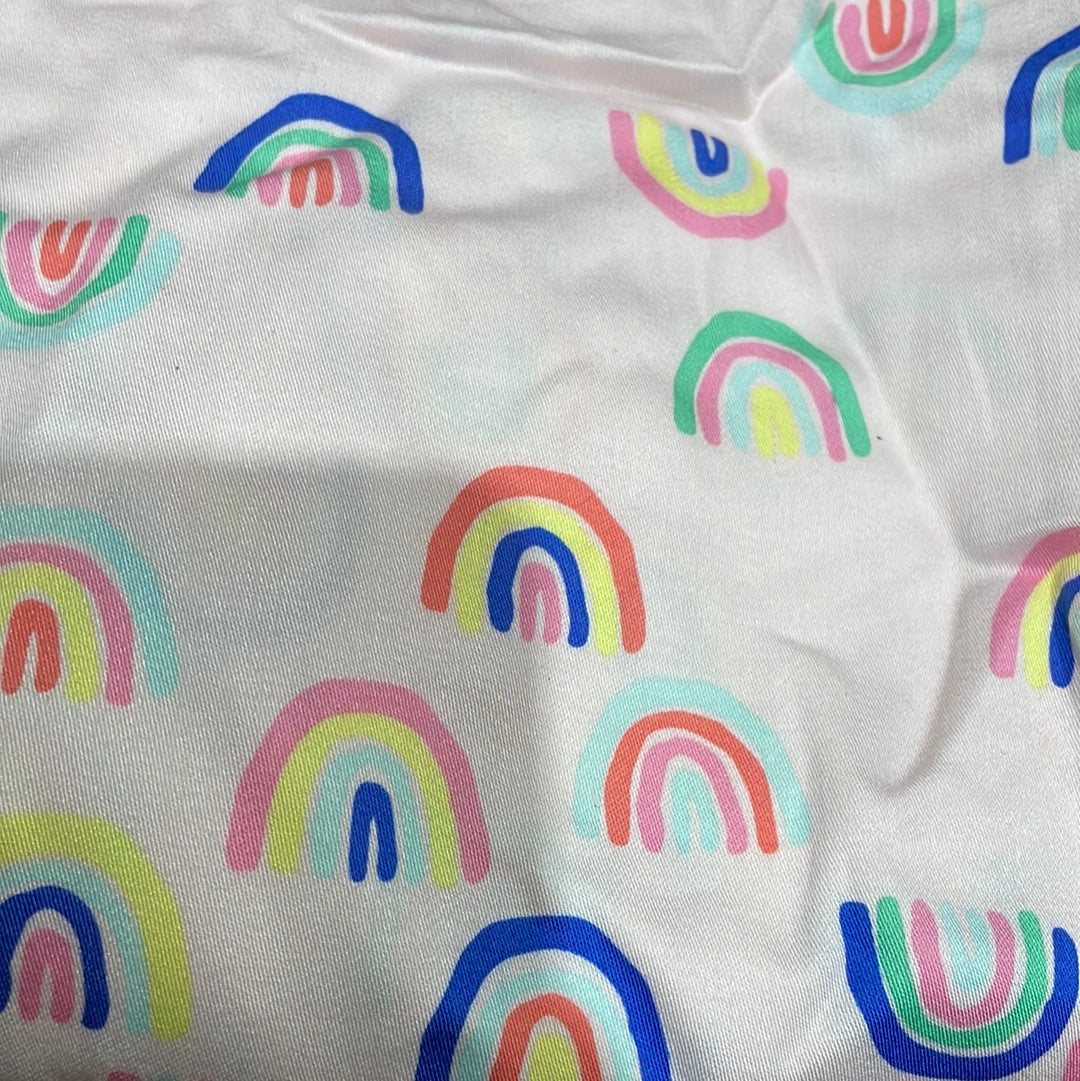 Pink Rainbow Sammy Dress
The dress has the relaxed fit of a tshirt dress a classic tshirt neckline and 3/4 sleeves. We have designed it with love and attention for you to enjoy!
A beautiful and stylish fit, more fitted at the top and cut straight with a little extra room around the hips. Higher Neckline with a cute button clasp at back.
Easily dressed up or down, worn over leggings or pants depending on the look you're going for.
Dress up or down, it's versatile, comfortable and cosy!
Fitted; A line cut.
Button Back
3/4 Sleeve Length.
Higher Neckline
Includes two sides pocket.
Cool & Delicate machine wash
Air Dry in Shade. Do not Tumble Dry.
0 (10 12 ) length: 85cm / bust: 100cm / hips: 120cm
1 (14 16 ) length: 90cm / bust: 105cm / hips: 130 cm
2 (16 18 ) length: 92cm / bust: 115cm / hips: 140cm
3 ( 20 22 ) length: 95cm / bust: 130cm / hips: 150cm
4 (24 ) length: 95cm / bust: 140cm / hips: 165cm
Material: Cotton